Small Underwater Town Found Off Delos
by XpatAthens
Thursday, 19 February 2015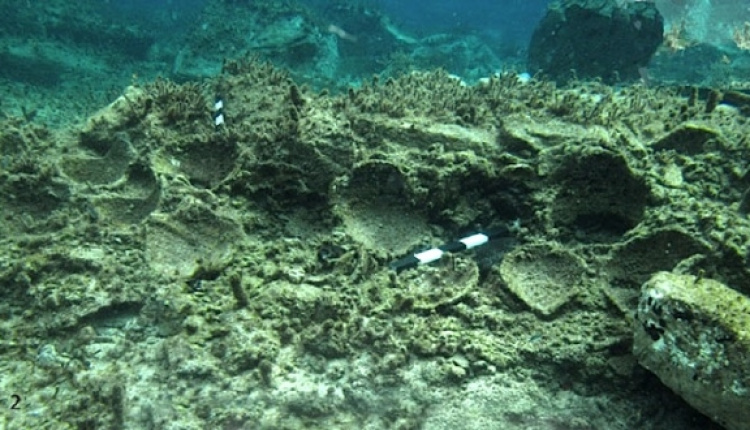 Remains of an ancient town were discovered on the bottom of the Aegean Sea off the island of Delos, according to a Ministry of Culture announcement. The ruins of an ancient pottery workshop prompted archaeologists to say that this was in fact an ancient settlement. The findings lay at a depth of only two meters on the northeastern coast of Delos, near the popular island of Mykonos.
According to Greek mythology, the god Apollo and goddess Artemis were born on Delos, making it a sacred island. Hence the famous Temple of Apollo on the island.
Archaeologists found 16 terracotta pots and remains of a kiln embedded in the sea floor, similar to workshops found in Pompeii and Herculaneum, according to the ministry. The large stones in front of the workshop probably mean that they belong to the settlement's waterfront.
Other lined stones suggest walls of structures, reinforcing the theory that this was indeed a settlement. In the past, archeologists believed that the ruins were port facilities.
The new search that was conducted by divers from the National Hellenic Research Foundation and the Ephorate of Underwater Antiquities, led to different conclusions. Rather than a dock, a pottery workshop and other buildings were once there. The structure remains were found in shallow waters, less than one meter deep.
To read more, please visit greekreporter.com
By Philip Chrysopoulos