Vote For Athens | Best European Destination - Until February 5th
by XpatAthens
Monday, 20 January 2020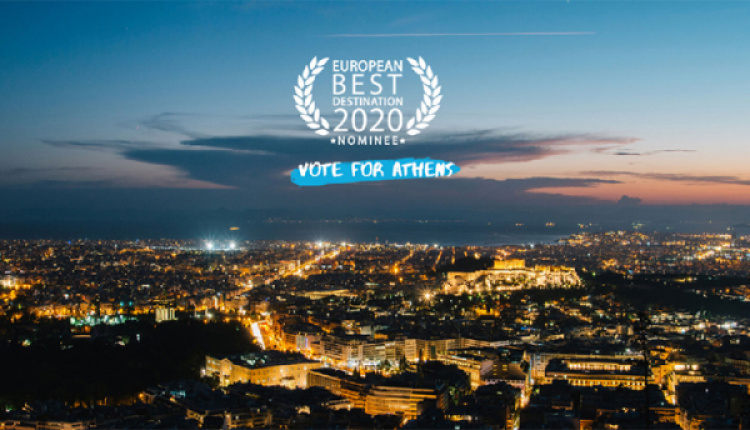 Athens is a monumental, free-spirited, and eternally exciting city; even though the Greek capital is ancient, it somehow never gets old!


Athens has been nominated as a 2020
Best European Destination
by the influential annual poll "European Best Destinations." This is how the European Best Destinations describes Athens:


"Athens lives up to all the hype! Birthplace of philosophy, democracy and drama, the city of Athens is not only an open-air museum of world-class cultural heritage attractions but also a contemporary metropolis with an urban personality."


We can't think of a better way to celebrate the greatness of Athens than to bring it up to the–much deserved–first place, and declare our beloved city the Best European Destination for 2020!
We invite travelers, locals, and ex-pats to vote for Athens as their favorite
destination for a holiday or city break. Competing alongside Athens are
9 other European cities, including Madrid, Berlin, and Rome.
---
Click here to cast your vote for Athens by February 5th!
Be sure to share this with others who love Athens too.

---
About European Best Destinations

European Best Destinations is a travel website developed to promote culture and tourism in Europe. In partnership with the participating tourism offices and the EDEN Network, European Best Destinations promotes a better understanding of the wealth, diversity, and quality of European destinations. Speaking to an audience of e-citizens, European Best Destinations plays a significant role in promoting Europe as the number one destination in the world. It has become the meeting place for tourism offices and world travelers, a gateway to the discovery of Europe.