Prehistoric Funerary Items Found On Mainland
by XpatAthens
Thursday, 29 October 2015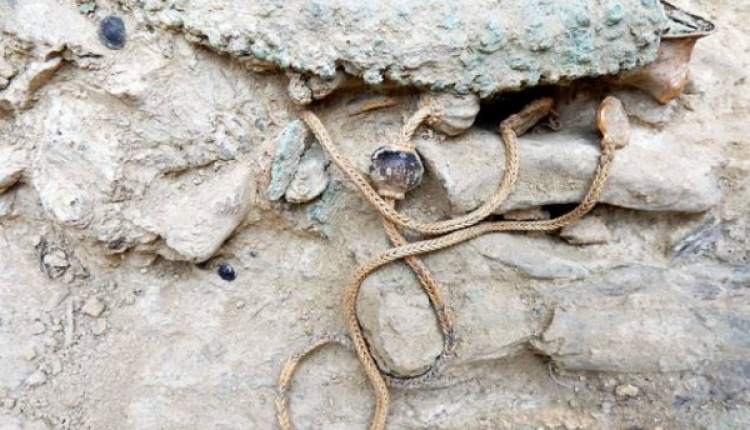 Archaeologists in southern Greece have discovered gold signet rings and a chain, gold and silver goblets, a sword and over 1,000 fragments of semi-precious stones in a tomb believed to date back to 1,500 B.C., the Greek Culture Ministry said.

"It is the most impressive display of prehistoric funerary wealth in mainland Greece which has come to light in the past 65 years," the Ministry stated.

The discovery was made by American archaeologists working in the Pylos region in the southwest Peloponnese this summer.

The jewellery and weapons are thought to have been used to surround the shroud, placed in a wooden casket, of a warrior aged 30 to 35, likely a prominent figure of his time in the early Mycenaean period, the ministry said.