Delos Island & UNESCO Send Resounding Message About Climate Change
by XpatAthens
Tuesday, 07 February 2023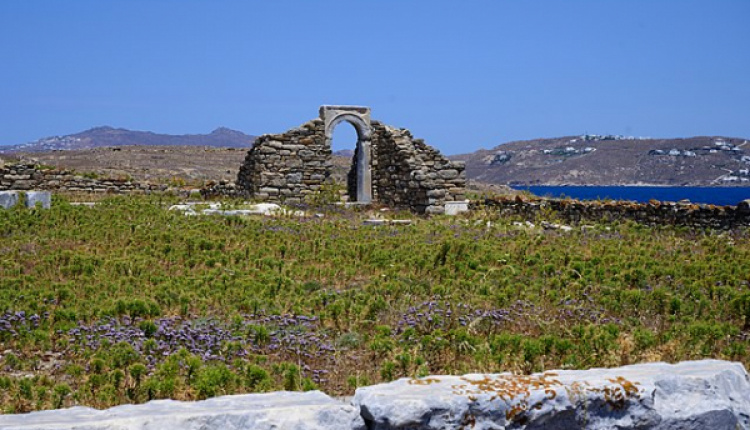 According to ancient myth, the sacred island of Delos was the birthplace of Apollo and Artemis – namesakes in our modern age for the two space missions putting humans on the moon (the Apollo mission sending the first men in 1969, and the current Artemis mission soon to send the first woman).
Today, the island of Delos has also inspired a different mission: to spread knowledge of climate change around the world. Being one of the most important archeological sites in the world (the whole island is an open museum) already affected by the climate crisis and the rising sea level, it appears the perfect spot to send a message from; The "Alpha Mission – Delos" project, created in collaboration with space research centers around the world, aims to combine art and technology to inspire action for the environment.
Representatives from the sectors of arts and culture, space technology, archaeology, and philosophy took part in a unique event at UNESCO's Paris headquarters, as part of the project. The event consisted of a discussion about the future and how to salvage our planet for the next generations, followed by the screening of last year's much-talked-about concert at Delos titled "The [Uncertain] Four Seasons."
For the first time bringing a classical music orchestra for a broadcast concert amongst the ancient ruins on Delos, the performance consisted of an algorithmic re-composition of the Vivaldi classic (The Four Seasons). The work, meant to highlight the uncertainty about the future of our planet, was broadcast live at the Athens Concert Hall then. Contributing musicians included the European Union Youth Orchestra along with Ukrainian and Russian musicians, as well as the Crimean-born and Berlin-based violinist Diana Tishchenko, and Greek virtuoso Sokratis Sinopoulos on the lyra. The concert was dedicated to the pioneering Greek composer Vangelis.
Participants at the event at UNESCO's headquarters in Paris included the President and co-founder of the World Human Forum, Alexandra Mitsotaki; astrophysicist, planetologist and Director of Research at the National Centre for Scientific Research (CNRS) in Paris, Athena Coustenis; the philosopher Patrick Viveret; and the Director of the French School of Athens, Véronique Chankowski.
To read this article in full, please visit:
greece-is.com