Arachova - The Perfect Winter Escape In Greece
by XpatAthens
Monday, 13 December 2021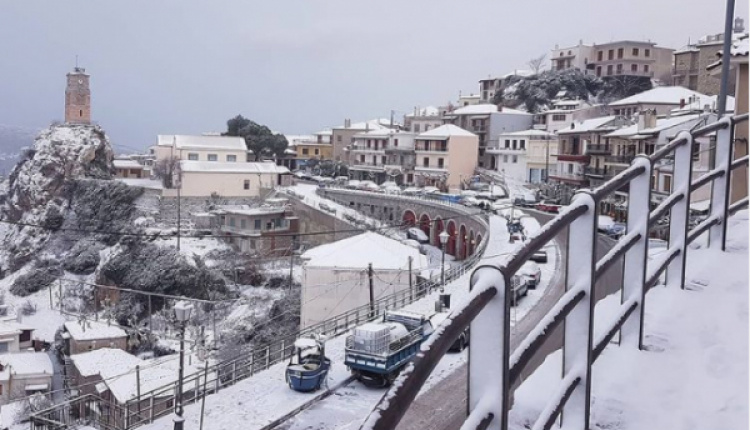 White landscapes, cozy corners, hot chocolate, and moments by the fireplace. Yes, this time of the year has come! So, what if there is a place that combines all of the above, it's cosmopolitan, and at the same time, you can find peaceful escapes that will set your mind and soul free?
Arachova is the one and during winter is transformed into a bustling little city. This beautiful mountainous village that is known for its breathtaking nature and historical background is situated at the foot of Mount Parnassos in Viotia (the highest mountain in Greece after Mount Olympus), Southern Greece.
The tourism facilities of Arachova, which are fully developed, make it an ideal destination for ski lovers or the ones who are seeking other outdoor facilities, such as snowboard, hiking, and mountain bike or just walking through the cobblestone streets. Furthermore, even if you don't belong to the adventurous visitor category and you just want to relax in cute cafes and cozy guesthouses, again, Arachova is perfect for you.
At the same time, though, we should not forget that this picturesque village carries interesting history and cultural heritage. Byzantine churches and monasteries hold their own place in Arachova, whilst in really close proximity you will find Delphi, the ancient sanctuary that is recognized by Unesco as a World Heritage Site. In ancient times, Delphi was considered to be by the Greeks the center of the world, the 'navel of the world', 'Omphalos'. Questions were asked to the Oracle Pythia (modern-day Google!) in a will for consultation on crucial decisions. Delphi was also the center of worship of the God Apollo. Delphi is undoubtedly a must-visit while in Arahova.
Arachova also offers traditional Greek food, namely presenting 'trahana', a traditional Greek and Cypriot dish, usually found in the villages and is made with either semolina, wheat flour, or cracked wheat and 'hilopites', Greek egg pasta. Moreover, it stands out for spoon sweets, yogurt with honey, olives, dry wines, the 'formaela' cheese, and grilled meat. You can taste all these in restaurants and taverns, but you can also buy many of the above from local shops.
Last but not least, you may as well pay a visit to Eptalofos or Agoriani, a charming mountain village that lies at the southern slopes of Mount Parnassus. Its central square is a beauty and there are many options for dining, coffee, and dessert all around. Agoriani is only 11 km far from Parnassus ski center and it's a quiet escape from the bustling Arachova.
Main image:
@arachova_greece
To read this article in full, please visit:
greekcitytimes.com