Parga
by XpatAthens
Wednesday, 18 February 2015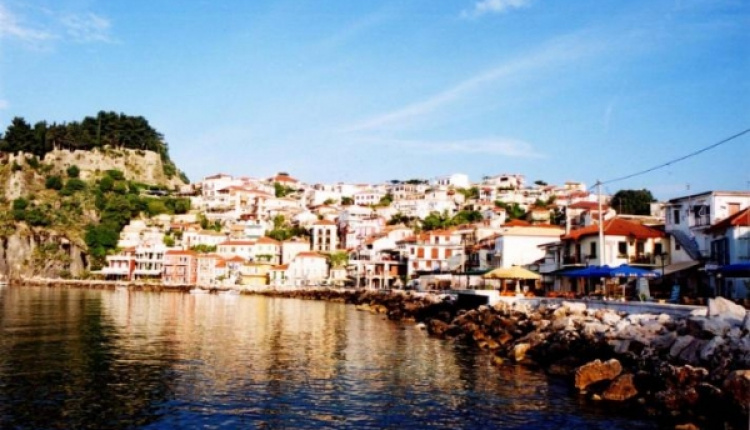 Parga is a picturesque town in the province of Epirus. It is nested between lush green hills and the clear waters of the Ionian Sea. My family and I have visited Parga numerous times in order to swim in one of the nearby beaches. Most of our visits there have been daily trips for swimming, dining, shopping, and even water-sliding.
Parga is a busy town in the summer with lively streets packed with a healthy tourist population that mingles busily in the narrow passages and the coffee shops that line its promenade. It seems to be a favorite destination of Italian vacationers who elect to spend their summer vacation in Parga due to its proximity to the Italian coast.
It is within an overnight trip with the ferry from Italy, making it convenient for the visitors to bring their own vehicle to explore the surrounding country. Parga is one of the most popular tourist destinations in Epirus, and it is full of hotels, motels and organized camping grounds that seem to easily accommodate the vacationers who come to enjoy the beautiful scenery, the sea, and the sun.

A stroll through the streets of Parga reveals an "island flavor" with the multitude of the tourist shops and tavernas lined up on both sides and the carefree tourists that constantly stroll up and down the narrow corridors. A short walk through the steep streets would take you to the castle that reveals a bird's eye view of the ceramic rooftops of the town, the small beach in its center, and on the other side of the hill a glimpse of the large and very popular Valtos Beach where swimming is best.
Although many choose to vacation in Parga itself, the surrounding areas seem to be popular as well. Within a short driving distance the quiet village of Lichnos with its spectacular beach is very popular for its relaxing atmosphere, and further up the small beach of Ai Giannakis, a busy watersports hub. The fjord-like nature of the coast near Parga hides also a number of small beaches that could only be accessible by boat, and the beauty of the coast attracts a multitude of sea vehicles.

Within a short distance of Parga (about 25 minutes) lies the ancient ruins of the Nekromanteio of Acheron, and driving south through the Preveza coast the road takes you through Loutsa, Vrahos (party beach wiht many bars,) Lygia (another popular vacation destination,) Riza (a lesser known and very quiet swimming spot,) Kanali, Monolithi (voted in the top 10 best beaches in Greece,) and through the ancient city of Nikopolis and the port of Preveza. Many European vacationers who drive their Mobile Homes (RV) from Italy choose Lygia and Riza beaches for an overnight stop by the beach. From Preveza an underground tunel would take you to Aktio and within a short driving distance from the draw bridge that the Island of Lefkada to the mainland.

Source: Greeklandscapes.com