Syros: An Excellent Cultural Destination
by XpatAthens
Wednesday, 18 February 2015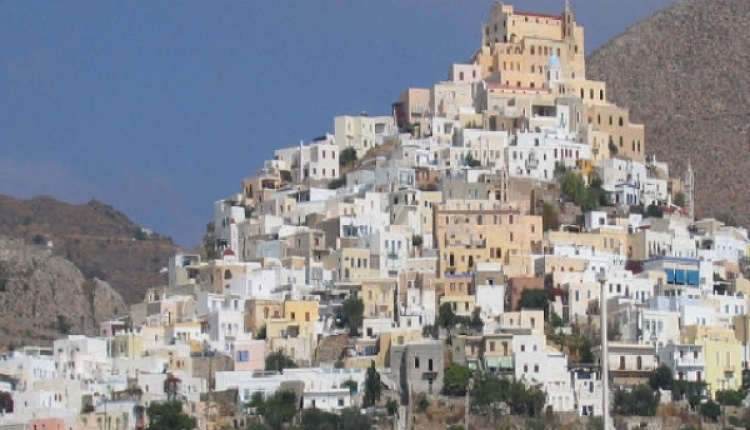 Syros is located in the centre of the Cyclades in the Aegean Sea. The largest town, Ermoupolis, is the capital of Syros and the Cyclades. It has always been a significant port town and during the 19th century it was even more significant than the port of Piraeus. Ermoupolis stands on a naturally amphitheatrical site with neo-classical buildings cascading down to the harbor. The "City of Hermes" has numerous interesting churches, the Archaeological Museum and the Municipal Library. The Apollo Municipal Theatre of Ermoupolis was built in 1864 by the French architect Chabeau and it constitutes a miniature replica of ''La Scala di Milan''.
The quarter of the town known as Vaporia, where the sea captains lived, is of special interest and exceptional beauty.

Ano Syros was built by the Venetians at the beginning of the 13th century on the hill of San Giorgio, north-west of Ermoupolis. The Catholic basilica of San Giorgio church dominates Ano Syros. From there visitors enjoy a panoramic view of the neighbouring islands of Tinos, Delos, Mykonos, Paros, Andros and Naxos. Ano Syros is the birthplace of Markos Vamvakaris, the most important Greek singer and composer of "Rebetiko" music.

Syros is known for the International Festival of the Aegean which takes place annually on the island and it attracts world-class musicians, dancers, and actors. There is also the festival of Ano Syros and many other cultural events like art exhibitions, theater plays and concerts.

Syros has some excellent local products, of which most known are the "loukoumia" (gummy squares flavoured with roses, pistachio and other) and "chalvadopita", a cake filled with almonds and nougat, a traditional, very tasteful sweet. One of the most famous local chesses is "Saint Michali".

Some of the most innovative products for Greece are produced by a small company MuMu organic.

MuMu organic is an ethical fashion company producing high-quality women's clothes. Created in the beautiful Cycladic island of Syros in 2009 by designer Athena Bentila and artist Roland Wakker, MuMu organic is dedicated to creating stylish and timeless handmade womenswear, produced locally in Greece.

MuMu organic uses certified organic cotton and sustainable fabrics and through responsible sourcing supports Fairtrade producers in developing countries, while providing local employment for people in Greece.
MuMu organic's beautiful designs are inspired by the breathtaking and versatile natural environment of the Greek islands. The collections feature fitted dresses, skirts and tops, which are carefully designed and tailored. The colours are bright and intense and the forms are simple and flattering. The water-based prints, designed by artist Roland Wakker, have been inspired by his original ecological paintings, giving a fresh and modern approach to the clothes.

As MuMu organic's designer Athena Bentila says, "Our aim is to provide high fashion from sustainable materials and to inform consumers about the benefits of organic cotton. By supporting Fairtrade producers and organic farmers, we are helping make the fashion industry more sustainable, moving from throwaway fashion to beautiful, and producing timeless and long-lasting pieces. At the same time we are providing employment for people in Greece ensuring a safe and healthy, non-abusive, non-discriminatory environment with living wages. In this difficult period Greece is going through, it is very important to invest in innovation and bloom through our environmental initiatives."

The MuMu organic ethical garments are sold through the e-shop www.mumusyros.gr.

MuMu organic is offering 25% discount to all the readers of this article, simply by entering the coupon code VisitGreece25.

http://blog.visitgreece.gr/syros-not-just-a-beautiful-greek-island-but-also-an-excellent-cultural-destination