Forget The Greek Islands, Head North Instead
by XpatAthens
Wednesday, 18 February 2015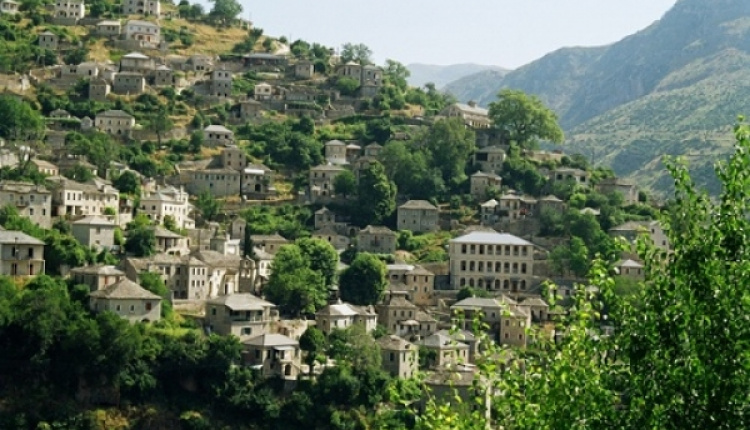 Greece's vast and varied north is unmatched for geographical, cultural and even gustatory diversity. Here, great stretches of mountains, lakes, forest and coastline remain to be discovered. Comprising terrain stretching from the azure Ionian Sea across the rugged Epirot Mountains, across to the Thracian plain to the Turkish border, the north offers something for everyone, from culture and urban sophistication to swimming, hiking and bird watching.
The tangible reminders of a history both triumphant and traumatic remain scattered throughout northern Greece. Although the region has only been part of Greece since the Balkans were carved up in the 1912-13 Balkan Wars, it is hardly a young territory: Macedonians, Illyrians, Thracians and Romans all ruled in ancient times, while the Byzantines, Slavs and Turks later held sway for lengthy periods. Myriad monuments, fortresses, churches and mosques attest to their diverse influences.

Today, with the grand Egnatia Odos Highway spanning the region completed, northern Greece is also getting easier - and quicker - to navigate. It is also becoming a pretty happening place.

Thessaloniki, Greece's second city, offers outstanding eateries, nightlife and culture, while Epirot university town Ioannina is a lively spot close to the magnificent Pindos Mountains.

Even fairly provincial Thracian cities such as Xanthi, Komotini and Alexandroupoli offer a piece of the action. And northern Greece even boasts great beaches - both for those seeking summer nightlife and for others seeking more secluded spots.
However, the most spectacular sights are surely held at those of Epiros, a place that will take your breath away. The lofty Pindos mountain range has for thousands of years been safeguarding civilisations and confounding invaders. Bisecting the Pindos is the stunning 12km-long Vikos Gorge - probably the world's deepest - and now a national park filled with leafy forests, waterfalls and ice-cold mountain lakes, and surrounded by immaculate traditional stone-and-slate villages, the Zagorohoria.

 
To read more, please visit lonelyplanet.com