Instant Weekend: Thessaloniki
by XpatAthens
Wednesday, 18 February 2015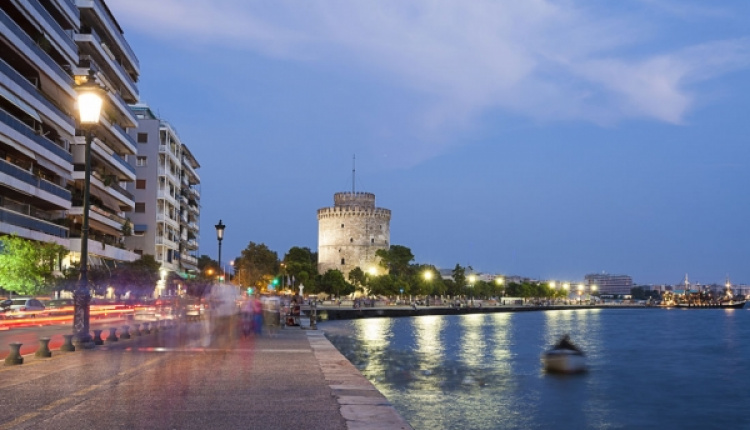 Why go now? Thessaloniki comes into its own during the winter months. Indeed, as its proud inhabitants claim, it beats Athens hands down as a lively off-season destination. It may not have the Acropolis but it does have an absorbing range of ancient sights that are eminently walkable thanks to the city's manageable size. Add in some mouthwatering menus and the seemingly never-ending nightlife options and you have a real surprise package.
You may even get to toast the gods on Mount Olympus, visible from the seafront on a clear day.
Checking in
On the edge of the trendy Ladadika district, the city's only boutique hotel, the Capsis Bristol (00 30 2310 506500; capsisbristol.gr) has a range of rooms tastefully decorated in period style, with doubles from around €160. There is a gourmet restaurant and a classy first-floor terrace to boot. Further inland towards the Ano Poli (Upper Town), the Tobacco Hotel (00 30 2310 515002; davitel.gr) has nearly 60 more modern rooms largely in marble and wood; from around €90. The hotel's name reflects the fact that it was converted from one of the area's many tobacco warehouses. Budget options abound on and around the central thoroughfare of Egnatias Street - at the simple Hotel Bill (Syngrou 29; 00 30 2310 537666) , the, er, hotel bill is unlikely to be much more than €30.
Hit the streets

Thessaloniki's prime strolling arena is the central seafront esplanade, bookended by the workaday port and the city's trademark symbol, the White Tower. The tower was originally part of the Byzantine town's defences. Along the front you'll see the city's chic and famously attractive youngsters parading their designer gear and sharp haircuts during the evening volta (stroll). Drink in some of the venerable ancient heritage by admiring imposing structures such as the Arch of Galerius and the Rotunda, both built in the third century AD and situated next to each other just off Egnatias Street. Nearby Ayia Sofia heads an impressive list of Byzantine churches, while the Archaeological Museum (€6; Platia Hanth, just inland from the White Tower) is the place to gaze in awe at the wealth of gold from the Macedon Tombs at Vergina - and that's only part of it. More cutting-edge exhibitions are to be found at two separate portside museums: of Photography and Contemporary Art (entrance free; housed in converted warehouses off Koundouriotou Street).

Coffee break

Greeks love lingering over their coffee and countless cafes line the seafront, the adjoining central square, Platia Aristotelous, and just about every other street corner in the city. For a fine frappé or freddo in the whimsical company of psychedelically lit mini garden gnomes and other figurines, head for Pasta Flora Darling (Zefxidou 6). You should also try the creamy sweet kazan dipi, an eastern version of crème brûlée and a legacy of the Ottoman occupation, available at any zacharoplastio (patisserie).



Nick Edwards is the author of the Rough Guide to Greece (see roughguides.com)

To read more, please visit theguardian.com