Checklist For Crete
by XpatAthens
Thursday, 14 July 2016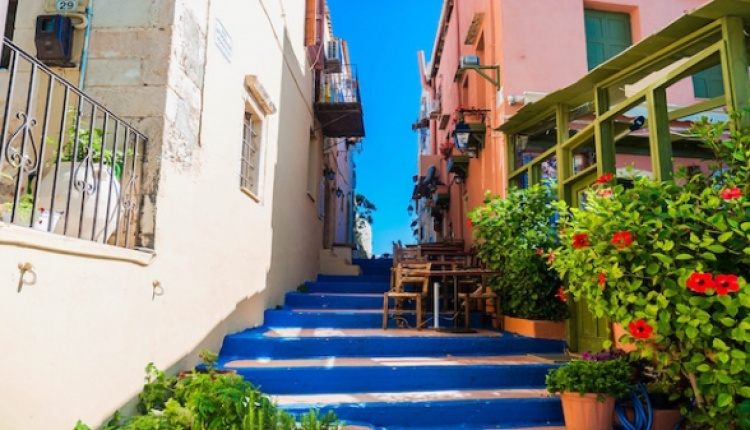 Crete is the largest island in Greece so there's an abundance of things to do and see. It's the center of the earliest recorded civilization in Europe. The Venetians, the Ottomans, and others, all of whom left their architectural marks from mosques to castles to fortresses, have occupied it. It's home to the longest gorge in Europe, full of indigenous wildflowers and shy feral goats. So as not to miss anything, here is a checklist from Paste Magazine that highlights the top sites to visit.
Knossos Palace - The largest and most elaborate Minoan palace on Crete is considered to be Europe's oldest city, and offers an excellent introduction to an island so central to Greek myths.


Heraklion Archaeological Museum - The magnificent holdings at this museum go back thousands of years of human history, from Crete's earliest settlements, dating to the Neolithic period through Roman times. The large model of Knossos is one item not to miss.


Samaria Gorge - One of Europe's longest canyons boasts 1,000-foot cliffs. Hikers wind down from a wooden staircase at the southern end of the Omalos Plateau through rugged, dramatic terrain all the way to the Libyan Sea. Then you can have a swim or continue walking along the coast.


Elafonisi Beach - In this protected nature reserve, you'll find white sand tinted reddish pink by coral, as well as a part of the Mediterranean Sea so shallow during low tide that you can wade out to an uninhabited island home to 100+ types of plants and flowers.


Cretan Wine Country - The world's oldest wine press consists of a couple of massive stone urns and a trough through which the liquid flowed 3,500-odd years ago. Peza, an area around the cosmopolitan village of Archanes, produces about 70 percent of Cretan wine. Many wineries welcome visitors by appointment, or you can hang out in the town square, petting the stray dogs and staring at Mount Juktas, which is though to be Zeus' final resting place.
To read this article in full and for more places to check off for your next visit to Crete, please visit:
Paste