Yi – The Delicious Vegan Restaurant In Glyfada
by XpatAthens
Monday, 26 November 2018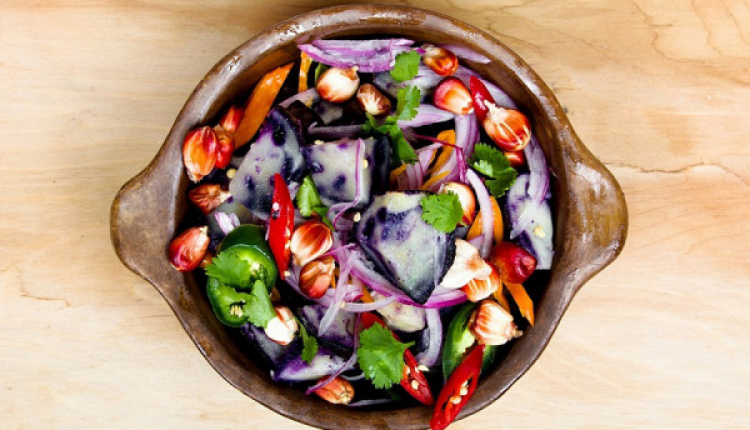 Welcome to Yi (Γή)! Literally meaning 'earth', this unique eatery in Glyfada is one of the best places in Athens to taste
healthy
, vegan, delicious food. The restaurant offers a refined atmosphere, warm and welcoming interiors, and numerous options for a delightful vegan meal.
You don't need to be vegan to enjoy Yi; chances are you'll enjoy the food just as much as you would in a non-vegan restaurant and maybe more. There are so many things to choose from: appetizers, salads, wraps, main courses, pastas, dips, desserts. Yi's amazingly creative menu re-invents vegetarian food and serves interesting intense flavors and unique combinations of ingredients. We wish we could have tried everything but so far our favorites are the no-meat, no-bread mushroom burger, the cold beetroot soup, and the Asian noodles. Desserts are great, too! Finally, the wine list offers a small but carefully selected variety of Greek wines as well as a couple of alcohol free options.
If you are vegan, Yi is a must visit restaurant; but even if you are not, you're bound to thoroughly enjoy the creative, fresh and healthy dishes that the Yi team prepares for its health conscious clientele every day!
Address: 69 Grigoriou Labraki, Glyfada
Hours: Mon-Fri 8:30-24:00, Sat 9:00-01:00, Sun 9:00-24:00