We Love El Taco Bueno!
by XpatAthens
Monday, 16 February 2015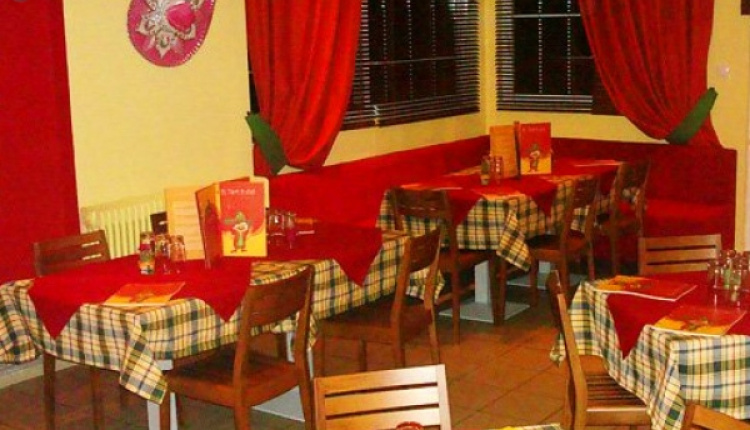 El Taco Bueno is one of the best Mexican restaurants in Athens. It has three restaurants in Chalandri, a northern suburb of Athens. You'll find that it is simply decorated with hints of Mexican culture, from the checkered tablecloths to the sombreros and Mexican wool rugs hanging on the walls; all of which bring you closer to the Mexican mentality and temperament. Once there, you'll enjoy simple, fresh Mexican food while sipping on their famous margaritas and sangria.
El Taco Bueno

All of the food at this restaurant is superb but here is a small taste of what you'll find.

After you are seated, you are quickly served with a little bowl of nachos and salsa dip and a large glass of water to get your appetite going while you glance over the menu.

For starters, you can order nachos topped with melted cheese or chili (or both!), Mexi Cali Fries, Jalapeno Poppers, onion rings, chili con carne and quesadillas, not to mention some of the best buffalo chicken wings to be had in Athens. Their salads, which include the bueno tostada and the Mexicana salad, both set in a scrumptious tortilla shell, are fantastic; they are enormous and tasty.

For the main course, you can choose their specialty, fajitas, which are both delicious and in such large quantities that you will definitely want to share with friends! You can also try their enchiladas, chimichangas and burritos as well as hard taco shells filled with the meat of your choice, including minced meat, chicken or beef. But if you get stuck on what to order, don't hesitate to ask the staff for suggestions – they are more than happy to help!
The service is excellent and in the summer, you can enjoy your meal in the garden, surrounded by trees and colorful flowers.

Don't forget to make a reservation – although the restaurants are fairly large, the tables quickly get booked up!

Note: Most of the above dishes can be made meat-free for vegetarians.

WHERE:
El taco bueno
Ethinikis Antistaseos & Psaron 1, Chalandri
Tel 210 6840460

El taco bueno autentico
Aristotelous 84, Chalandri
Tel 210 6813787

El taco bueno delivery
Pentelis Ave. 12-14, Chalandri
Tel 210 6800662-3
OPENING HOURS:
Tuesday-Saturday 19:00-24:00
Sunday 13:00-24:00

Average cost per person: 20-25€
Do you have a recommendation or recipe to share? Send it to us at ideas@xpatathens.com!