Il Buco Restaurant
by XpatAthens
Monday, 16 February 2015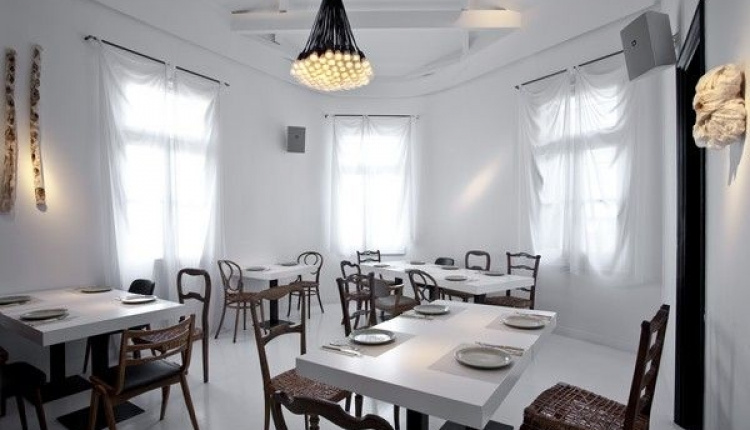 Il Buco is the sort of restaurant that Alice might find if Wonderland was actually Milan, accessed via the boho Athens neighborhood of Psirri/Monastiraki. Stark white walls and marble-topped tables are broken up by the curvy-backed flea market chairs and upside down flower bouquets as sconces. The maze-like sprawl of dining areas on the third floor of the 19th century building branch from the cocktail and wine tasting bar: black walls and dark wood illuminated by bare, suspended light bulbs, courtesy of Droog. Sure the design is fantastic, but don't forget why you're there. The entire restaurant was inspired by the original Il Buco deli on the first level, serving fine cured meats from Italy.
It's small size (15 sq meters) also gave the deli its namesake which translates to "the hole."

NileGuide Expert tip:

The restaurant is small and highly en vogue so book ahead.

Address: 2 Sachtouri, Psirri, 10553
Tel: 210 321 9388

Hours: Daily 20:00 until late. Sundays open from 13:00 until late. Closed Mondays.
Average cost: 30 euros a person with wine.
Do you have a recommendation or recipe to share? Send it to us at ideas@xpatathens.com!