Kiku Seaside
by XpatAthens
Monday, 16 February 2015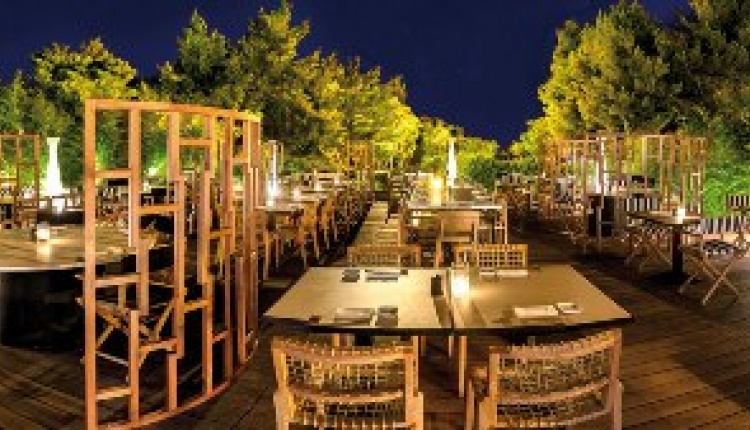 Kiku means chrysanthemum in Japanese, the restaurant's trademark, however, it is a blooming cherry twig, ever so surreal, but always characteristic of the Japanese's great love for flowers. Kiku has a sleek and modern exotic aura that is brought out by white and blue striped fabric sofas and armchairs and charming wood everywhere.
Kiku seaside offers a lounge atmosphere, cocktails and Japanese cuisine, a combination that seems to resonate with the crowd and fills the restaurant daily. Here you can enjoy Japanese cuisine with an excellent sea view and lots of greenery before you as well.
Address: Orfeos 2, Vouliagmeni - 2109671866, 6945416674
Original text by Dimitris Antonopoulos  - Translated by Eleni Georgiou
For more information, please visit athinorama.gr
Do you have a recommendation or recipe to share? Send it to us at ideas@xpatathens.com!