Europe's Second Oldest Bar Is In Athens
by XpatAthens
Monday, 13 May 2019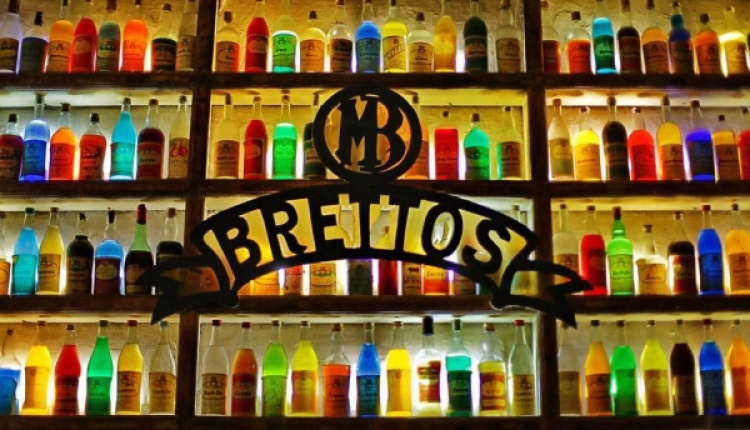 Brettos (pronounced Vrettos in Greek) is said to be Europe's second oldest bar and is the oldest distillery in Plaka with over 100 years of operation. Brettos offers unique tasting experiences, a friendly environment, and unrivalled service in a beautiful, dramatic setting.

Although it's tucked away, Brettos is one of the most photographed locations in the city – you won't miss the hundreds of colorful glass liquer bottles and lights that decorate its walls.

As one of the oldest distilleries in Athens, Brettos began operating in 1909 at the ground level of an Athenian mansion. Using old family recipes from Smyrni, the founder Michael Brettos started producing ouzo, brandy and a few liqueur flavours based on all-time classics like cherry and peppermint as well as distinctive Greek flavors like citrus and mastiha. When demand began to rise, he relocated the distillery but continued to operate the small shop on Kydathineon Street as a liquor shop and bar where locals and guests alike could taste and buy Brettos' renowned liqueurs.

Very little has changed since 1909 at Brettos' old distillery, and it still operates as a bar in a small and charming corner of historic Athens. It is still serving visitors ouzo, brandy, more than 25 different kinds of liqueurs–none of which are available in liquor or grocery stores; Brettos also serves traditional Greek spirits, wines and beers.

Brettos is open daily from 10 am till 2 am and is as much a historic landmark frequented by tourists as it is an age-old hang out for locals and an ideal place for a nightcap!
Address: 41 Kidathineon 41, Plaka-Athens
Telephone: 210 3232110
Price Point: $$
Dress Code: Casual