Yoleni's - A Food Emporium In Kolonaki
by XpatAthens
Monday, 13 August 2018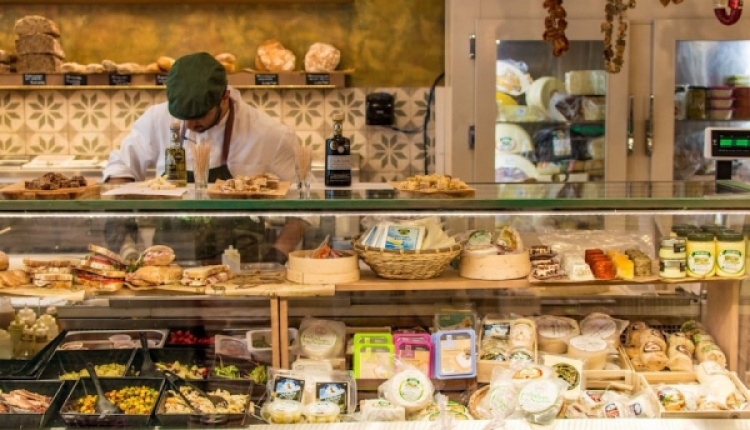 Located in the upscale neighborhood of Kolonaki lies
Yoleni's
, a multi-level food emporium offering visitors anything from a taste of cold cuts and cheese to wine at the wine bar or head upstairs to the restaurant.
Nikolaos Pipas with Dorotheos Chatziioannou opened Yoleni's in 2016 with the goal to showcase the hidden gastronomic treasures of Greece. Pipas spoke to the NY Times and said, "I was thrilled every time I found a new product hidden in a tiny corner of Greece, in a village where an old granny would tell the secrets of a recipe or a hidden treasured ingredient. We wanted to find all those treasures for Yoleni's, to show people the real Greek cuisine."


Behind the wine bar is Yoleni's expert on Greek wine who helps visitors narrow down their wine choice. They have over 30 types of local wines by the glass, and even more by the bottle.


The restaurant offers two menus, one called Topos, that was created by Yoleni's to revive their grandmothers' lost recipes. Menu offerings include grilled sardines wrapped in vine leaves, a cheese and egg pita, or a traditional Greek pie.


Yoleni's doesn't stop there. On another level they have a paradise for meat-lovers, with a butcher shop and steakhouse sharing the space. Go down a level for dessert and coffee and if the kids want to play, Yoleni's offer a children's play area. For a small fee, kids can play while their parents enjoy their meal or even go shopping in the neighborhood.


On the third floor, Yoleni's offers cooking classes that teach old and forgotten recipes, as well as an olive oil bar.


To read this article in full, please visit:
NY Times
Photo source: Tripadvisor