Best Beach Bars In Athens
by XpatAthens
Tuesday, 13 July 2021
From the center of the city, the
Athenian Riviera
is easily accessible by car or public transport. Locals and visitors come to this part of town to find beautiful beaches, seaside tavernas, lively beach bars, and excellent nightlife! Here is a list of some of the best beach bars in Athens, perfect for a coffee, cocktail, or meal.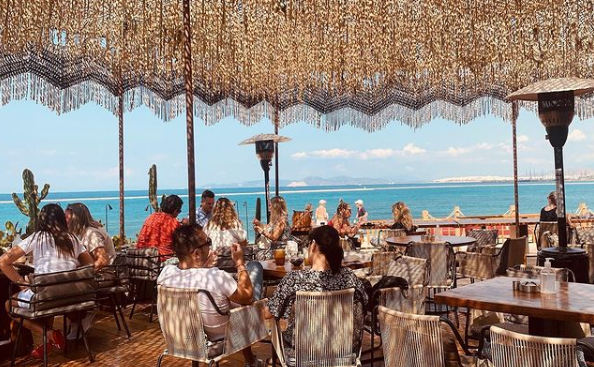 @nalu_cafe
Located at the Akti you Iliou beach (Costa del Sol), Nalu is a trendy spot, very popular among Athenians. This beach bar has relaxed, boho-chic aesthetics, offering a homey and cozy feeling. Nālu is open from early in the morning and keeps serving till late at night when it turns into a great bar with delicious cocktails. Nālu is also a popular destination to watch the sunset, as it offers stunning views.
Address:
Leof. Poseidonos
Telephone:
210 9880990
Set up like an island retreat, Balux in Asteras Beach is the perfect place to immerse yourself in total relaxation while enjoying a delicious meal or an exotic cocktail. The scenery is indeed idyllic with beautiful palm trees all around.


Address: 58 Leof. Poseidonos, Glyfada
Telephone: 210 8940566



Relaxed vibes and a true island experience awaits you at this beachside bar which is surrounded by palm trees and huts that are made of straw and wood. This is a great place to relax take in the sun during the day, enjoy great dishes from the Mediterranean cuisine, and maybe even stay for dancing with well-known DJs, at night.

Address: Akti tou Iliou, Leof. Poseidonos
Telephone: 210 9831018



4. L'amico - Anavissos
Just an hour from the city center, in Anavissos, this beach side bar has a bit of everything. Crystal-clear, calm waters, great food, and cocktails - this is the perfect destination for a day trip!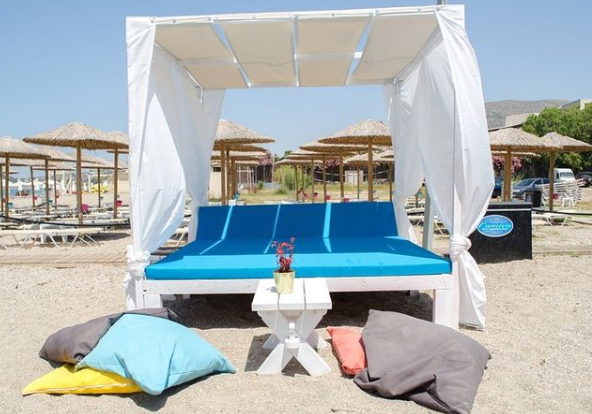 @lamicoathenianriviera
Address:
21 Souniou Avenue, Palaia Fokaia, Anavissos
Telephone:
2291 041834
5. Moana Beach House - Varkiza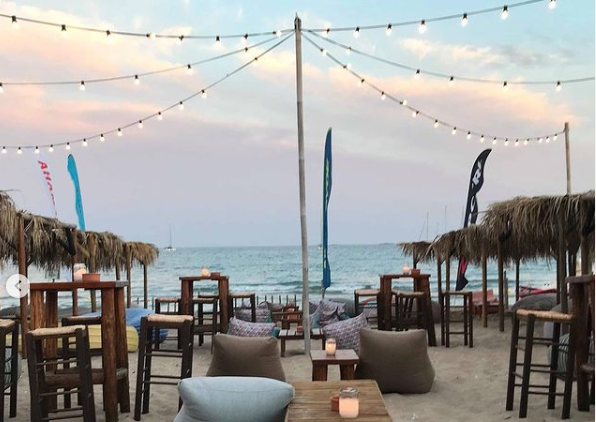 @moana_beachhouse
An all-day bar at Varkiza Resort, Moana Beach House is a great place to escape the scorching summer heat. Hammocks, plush pillows, swings, sun loungers - the relaxation options are unlimited. Add the invigorating cocktails and boho aesthetics and this beach bar will make you feel like you're in a far away place, like an exotic beach in Honololu.
Address: Akti EOT, Varkiza Resort
Telephone: 698 314 1116