To Laini - A Traditional Cretan Café In Athens
by XpatAthens
Monday, 05 February 2018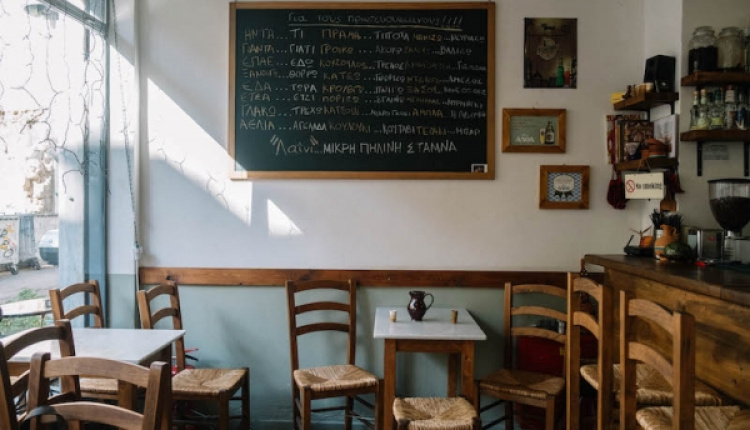 The idea to open a traditional Cretan kafeneio came about when two childhood friends, Yioula Svyrinaki and Michalis Psomadakis, moved to Athens in 2012. They were both working day jobs, Yioula at a deli and Michalis in construction, when they started developing their plans to open To Laini, a kafeneio (a cafe that also serves food) specializing in Cretan cuisine. Culinary Backstreets shares their story and how To Laini came to be in March 2017.


They wanted something "small, cheap, welcoming, serving great tsikoudia and good food." Their space is just that – it's quite small, with no more than ten tables in total and a bar. Their open "kitchen" behind the bar consists of a couple of electric stoves, a camping gas canister and a portable little oven. When we first saw it, we wondered how they managed. But when there's a will – and we would add, a love for food – there's a way.


Their guiding philosophy is to offer dishes made with high-quality products, cooked with love and at a low price point. Everything they serve, both food and drink, comes from Crete, either from family members there or other small producers they personally know and work with. Luckily, the main distributor delivering food products from different parts of Greece to Athens is nearby.