Downtown Athens' Best Hidden Bars
by XpatAthens
Thursday, 06 July 2017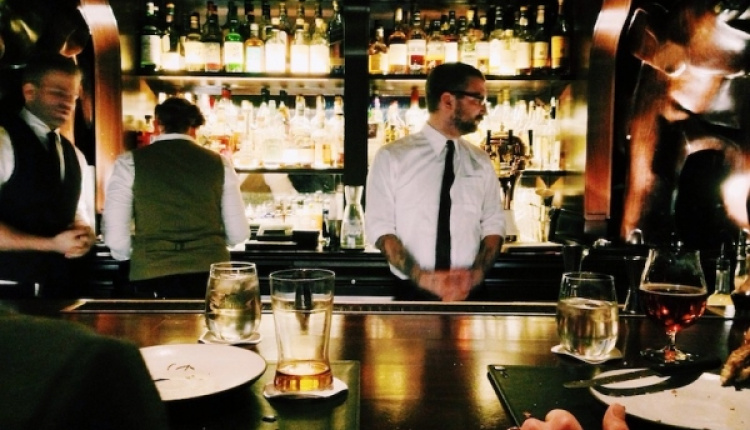 Greeks love going out till late, even on weekdays, so it's no surprise that Athens is legendary for its nightlife. There are bars to suit every taste: bars with a great view, bars by the sea, mainstream bars, bars with great cocktails or music, etc.


For
Culinary Backstreets
, they prefer the bars no tourist knows, hidden from sight, and ultra low-key. Here are some of the best under-the-radar bars in downtown Athens!
Speakeasy


Speakeasy opened in a basement in downtown Athens in December 2013. Walking down Lekka Street near the Parliament, you won't find any markers for Speakeasy. You have to estimate where number 12 is or ask someone, because there is no actual number near the door. There's nothing written on the doorbell; take a deep breath and press it.


Metamatic: TAF (The Art Foundation)


Metamatic: TAF (The Art Foundation) is located down a narrow alley in the Monastiraki flea market area. The place is endowed with a great deal of lore: people say it was built around 1870, during King Otto's reign, for stables, and then it became a women's prison. The new owners cleaned the junk-filled space – while still respecting the building's architecture and history – and created a venue that supports young artists and opened a unique all-day-bar experience that takes you back (and forth) in time.


Low Profile


Low Profile is one of the best whiskey bars in town. It originally opened in 1996 in nearby Kolonaki but moved to its current larger space in December 2013. The bar, populated mainly by regulars, is not a place to go for cocktails, but is instead what we call a potadiko, a place for good old straight drinks, served in the proper glasses and treated with respect.