Five Of The Best Bars In Athens
by XpatAthens
Thursday, 16 July 2015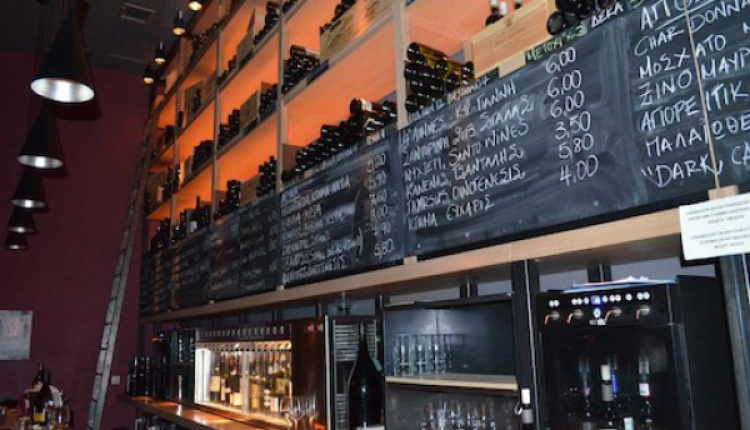 A round up of the very best drinking dens in the Greek capital, including the TAF Foundation, the Clumsies, By The Glass, 48 Urban Garden and Galaxy Bar - and drinks that range from cocktails made with white and black rum with pineapple and passion fruit to premium gins and some of Greece's best wines.


Greece may be struggling to find a way out of its economic crisis, but the citizens of Athens still have plenty of choice when it comes to escaping their woes over a drink. Whether you're in town to party or talk politics, here are five great places to drink in the country's capital.


1) taf Foundation
Through a tiny door in the middle of an antique-shop-filled street in Monastiraki is the TAF Foundation - taf is the Greek letter T but in this case also stands for The Art Foundation - a courtyard arts space. The yard is lined with a bar (think high tables and seats, covered in winter and open to the elements in summer) and the whole place feels like sitting in the middle of a film set. The in-house exhibition this summer is of cocktail posters. For each poster, a cocktail: the Hangover is white and black rum with pineapple and passion fruit, Peacock Blues is gin, honey, grapefruit and spearmint. Website (in Greek):
http://theartfoundation.metamatic.gr/
2) The Clumsies
New cocktail bar The Clumsies is home to an experimental kitchen where you can find the staff distilling the essence of blue cheese and mixing it with alcohol. The Clumsies created Greece's first premium gin and the drinks list includes a cocktail made with frapa lemon, bitters, oregano and rosemary. Speak to the bartender and he or she will customize your drink to your tastes. Vasilis Kyritsis, one of the owners laughs, "A friend observed that we spilled a few things behind the bar, but we say the right way is to be a little bit clumsy!"


3) By The Glass
By The Glass offers the best of Greece's modern wines - fabulous whites, roses and reds. Sit in the arcade or inside at one of the high tables and try the tiny 25ml measures, or 'by the glass,' or full bottles. As the name suggests, a special sealing method is used to make every bottle in the house available by the glass. Food to compliment each of the wines is also available. Website:
http://www.bytheglass.gr/#!home-en/c1lvn