The Power Of The Evil Eye
by XpatAthens
Tuesday, 17 July 2018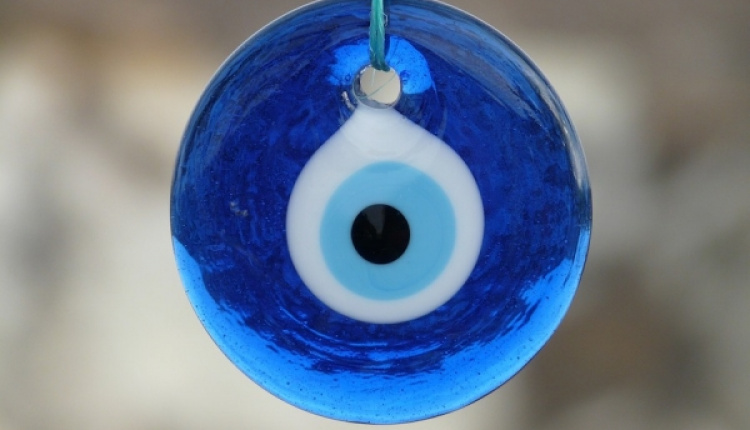 It's everywhere, the evil eye. Today, we find it on jewelry, house decor, souvenirs, etc., but what is the history of this iconic cultural symbol? BBC explains...


"In essence, the curse of the evil eye is not a complicated concept; it stems from the belief that someone who achieves great success or recognition also attracts the envy of those around them. That envy in turn manifests itself as a curse that will undo their good fortune. The concept is well captured by Heliodorus of Emesa in the ancient Greek romance Aethiopica, in which he writes, 'When any one looks at what is excellent with an envious eye he fills the surrounding atmosphere with a pernicious quality, and transmits his own envenomed exhalations into whatever is nearest to him.'"


"The belief in this curse spans cultures as well as generations; to date one of the most exhaustive compilations of legends regarding the evil eye is Frederick Thomas Elworthy's The Evil Eye: The Classic Account of an Ancient Superstition. Elworthy explores instances of the symbol in a number of cultures; from the petrifying gaze of Greek gorgons to Irish folktales of men able to bewitch horses with a single stare, virtually every culture has a legend related to the evil eye."


"Belief in the evil eye has transcended mere superstition, with a number of celebrated thinkers attesting to its veracity. One of the most notable examples was the Greek philosopher Plutarch, who in his Symposiacs suggested a scientific explanation: that the human eye had the power of releasing invisible rays of energy that were in some cases potent enough to kill children or small animals. What's more, Plutarch claims that certain people possessed an even stronger ability to fascinate, citing groups of people to the south of the Black Sea as being uncannily proficient at bestowing the curse. More often than not, those said to be most adept at delivering the curse are blue-eyed, likely due to the fact that this is a genetic rarity in the Mediterranean area."


To read this article in full, please visit:
BBC