Fun Things To Do In Athens With Teenagers
by XpatAthens
Wednesday, 14 October 2020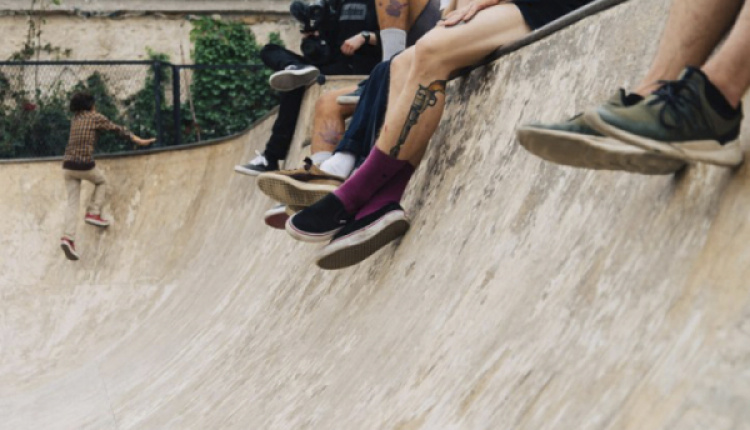 As any parent of teenagers knows, you're only ever as happy as your least happy teen. That goes double for family holidays. We come to the rescue with a curated guide to some of the best teen-pleaser experiences in Athens, no matter what mood you're up against.



Olympic Games Workout




How to make your teen zone out? Take them on a traditional sight-seeing tour where they get talked at for hours on end. Do you prefer to see them engaged and enjoying themselves? Sign them up for a 2-hour Olympic Games Workout that combines history with the right amount of physical challenges to teach you about the Olympic Games, both ancient and modern. The kids will love the end game: running on the epic Panathenaic track at the world's only all-marble stadium, the birthplace of the modern Olympics.
Malakasa Adventure Park
It's hard to be all moany and shruggy when you're flying from tree to tree fifteen metres above the ground. If city fatigue has set in, this adventure park is one of the most enjoyable family days out in Athens. The park is an addictive network of Tarzan swings and zip slides laid out over 50 acres of forest, about 40 minutes north of the city-centre, divided into age-appropriate skill levels. It's lovely and cool in the summer and in the wintertime, you'll appreciate the alpine atmosphere. You can buy coffee and drinks, but there are no food facilities, so bring along some snacks. Picnic among the pines on wooden benches, or stop off at one of the traditional tavernas in Malakasa town, a few minutes away.
Water Sports on the Athens Riviera
Does your teen believe they can walk on water? From May to early October, put them to the test with a stand-up paddleboard session at Yasurfaki water sports club. Located inside Varkiza resort, one of the biggest—and cleanest—organised sandy beaches on the Athens Riviera, Yasurfaki has been a massive hit with local families and is. Yasurfaki offers all kinds of watersports, such as windsurfing, wakeboarding, and banana boats. Out of the water, there's plenty to amuse your brood while you get your vitamin sea: beach volleyball, outdoor gyms, teen-cuisine like pizzas, burgers and souvlaki, and beach bars with summery DJ sets. You'll pay an entrance fee of about €5-7 to access Varkiza Resort; extra for the watersports.
Museum of Illusions
Disappear down the rabbit hole at this small but fascinating novelty museum where nothing is what it seems. Perfectly-pitched for the Insta-generation, your teens will love putting their own filters and spin on some of the most popular illusions such as the Upside Down Room and the Head on a Plate. They'll also pick up a lesson or two on vision, perception and the science of the human brain. Even though there's probably only enough here to spend an hour or so, but the museum is located in a lively part of Athens that's worth exploring afterwards. A little shop by the exit sells brain teasers and puzzles.
The Mind Trap
Tick tock, you're on the clock. You have just 60 minutes to puzzle it out and escape from whatever deadly mission you've signed up for. Teens love the adrenaline rush of escape rooms, where they must work in small teams to crack clues and riddles during a dramatic scenario inspired by anything from Breaking Bad to Game of Thrones. Downtown Athens has several venues hosting daily escape room sessions in English. At The Mind Trap, which has branches in Monastiraki and Kolonaki, rebellious teens will get a kick out of playing "anti-hero" in the Ebola room: the goal is to release the killer virus before getting arrested.
Athens Street Art Tour
Teens are naturally drawn to the subversive energy of graffiti, and Athens has one of the hottest street art scenes in Europe. Find out the difference between "tagging" and "bombing" while you encounter some of the capital's coolest neighbourhoods. Your guide Nikos is the real deal: a local painter, graphic designer and street artist himself. On this excellent 3-hour tour, he'll reveal the political and social meanings, and hidden messages behind Athens street art—including 'All Dogs go to Heaven', a mural tribute to Loukaniko, the stray dog who loved to tag along on political demonstrations.
Latraac Skate Park
Impress your kids with your local street cred by taking them to this happening skate park in the Keramikos neighbourhood. Latraac—an experimental social space built by Greek skater and architect Zachos Varfis—has become ground zero for the Athens skate scene. Hidden from the street behind metal gates, it has the thrill of an insider secret. Even if you don't have access to a skateboard, Latraac makes for brilliant street theatre: watch bowl contests or hard-core skaters perfect their moves on the laser-cut plywood bowl. Or soak up the creative buzz of the many artists and musicians who hang out here. Setting Latraac apart from other skate parks in the city is a hip bar and café where you can settle in and enjoy the show. They do a great weekend brunch, including pancakes, toasties and scrambled eggs.
---
To read more, please visit This is Athens
Whether you've just arrived in town – or have been here for years – Athens always has new secrets to share! This is Athens is the official guide to this captivating city of ancient energies and booming urban culture. Compiled by a team of specialist local writers, This is Athens brings you an authentic and intimate portrait of a living Athens beyond the guidebooks – along with daily curated listings of all the best events and great weekend inspiration all-year round. From must-know neighbourhoods and emerging art hubs, to gourmet hotspots, cool shopping and the buzziest bars, This is Athens will help you to get the most out of living in Athens!
Thank you This is Athens for your contribution as an XpatAthens Partner.