A Guide To Ordering Kid-Friendly Food In Greece
by XpatAthens
Monday, 15 April 2019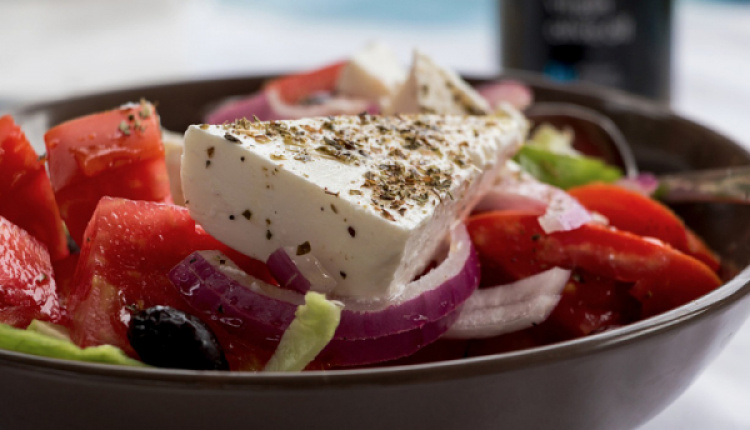 Taking your kids to a restaurant is already a challenge, especially if they're picky eaters. Finding something they'll like is always a daunting task, but certainly not impossible!

With these suggestions, you and your children can both enjoy the best dishes Greece has to offer. Read on for some tips about what to order the next time you're at a Greek restaurant.


Let's start with the basics. A good option is souvlaki, which is roasted chicken or pork on a skewer, usually with some roasted bell peppers thrown in as well. Souvlaki will appeal to the pickiest eater.


You could also try biftekia (burgers on the grill), which often come with french fries or potatoes baked in olive oil and lots of garlic.

Pair it with a Greek salad (also known as horiatiki salata), which tends to be popular with kids (as far as salads go). A Greek salad will have cucumbers, tomatoes, and green bell peppers chopped up with a piece of feta on top, and lots of olive oil for dunking bread.


You could also order a pita gyro, which is pork or chicken meat wrapped in a pita with tomatoes, onions, potatoes and tzatziki. We've never met a youngster who didn't love it.

Eat Your Vegetables

The great thing about Greek food is that it's packed full of vegetables. You can eat a totally vegetarian (or even vegan) meal at almost any restaurant without missing out on any flavor. And there are tons of options for getting veggies into your kids diet. Ask about what's in season, and you can't go wrong.

If your children aren't wild about vegetables, then try a dish with "secret" veggies. Kolokythokeftedes (fried zucchini balls) are full of nutritious zucchini, but they don't taste a thing like "rabbit food." You could also try fried zucchini with tzatziki, which is a yogurt sauce packed with garlic and cucumber. It's a fabulous combination.

Savory turnovers are a time-tested trick for getting Greek kids to eat their veggies. Try spanakopita (spinach "pie" or turnover), kolokythopita (zucchini "pie" – it's a popular vegetable), or hortopita (wild greens "pie").

Try Traditional Mezedes

As you can see, there's a lot of good food in Greece. Every town and every island has its own specialty. Fruits and vegetables are at their peak when they're in season, so you'll get a fabulous variety the whole year round. Mezedes, or small plates, are a great way to experiment with new flavors. Order a little bit of everything. Among the best places to go for mezedes are ouzeri (ouzo shops) and tsipouradika (tsipouro is a kind of strong Greek liquor).