'Tis The Month Of Love: Top 10 Places For Couples In 2023
by XpatAthens
Wednesday, 08 February 2023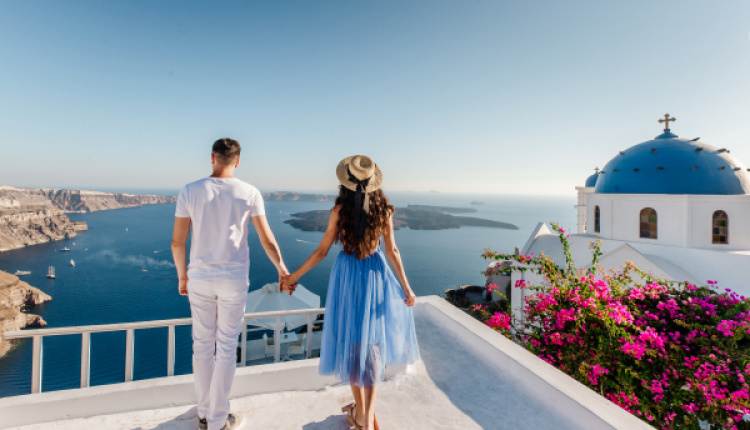 Romance means different things to different people. For some it's embarking on wild adventures, for others it's a city break packed with sightseeing, while many simply want to spend their alone time on a white sand beach. With such variety in what couples are looking for in their getaway, Big7Travel put together a list that covers all basis.
To do so, they've taken where popular honeymoon and mega-moon destinations, the most loving countries, the most popular proposal spots, romantic things to do, and how current travel trends complement romance into account.
Here are the top 10 best places for couples in the world:
Mexico
Buenos Aires, Argentina
Paris, France
Bequia, St Vincent
Seville, Spain
Veneto, Italy
Maldives
Jordan
Santorini, Greece
Cappadocia, Turkey
Why is Santorini romantic?

Santorini is considered romantic due to its stunning views of the Aegean Sea and the famous sunset in Oia. The island's whitewashed buildings, blue-domed churches, and cobblestone streets create a picturesque atmosphere, perfect for couples. In addition, there are many high-end restaurants and luxurious resorts that cater to couples seeking a romantic getaway. The unique and intimate setting of the island makes it a popular destination for honeymoons, anniversaries, and romantic vacations.
To read this article in full, please visit:
greekcitytimes.com