Europe's Finest Al Fresco Dining Spots For This Summer
by XpatAthens
Tuesday, 20 July 2021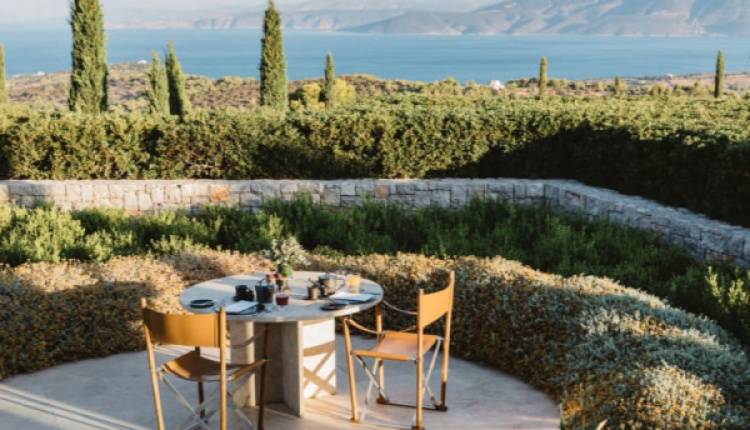 Few experiences herald the joys of summer living like eating and drinking outdoors, or dining al fresco as Italians call it, literally "in the open air."


But when you've lived through what has felt, at times, like an endless lockdown -- or indeed been unable to dine out at all, for up to a year -- then the thought of eating on sun-dappled terraces, elegant lawns, waterside promenades, or private balconies takes on whole new levels of excitement.


From the home of al fresco in Italy to the wilds of the UK's Lake District, cool metropolitan dining in Berlin and Dublin to ancient Greek vistas, these are some of the tables where we'd love to rock up this summer.


DaV Mare at Splendido Mare, Portofino (Italy)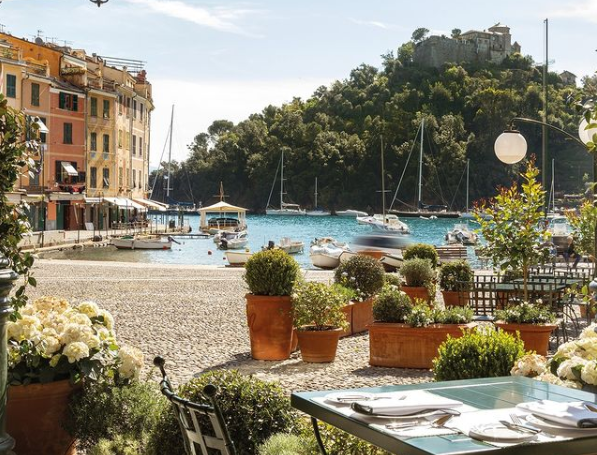 @belmondsplendidomare
In the place that gave us the phrase al fresco, few dining vistas are as iconic or sought-after as those overlooking the waters of the Mediterranean. And when it comes to the waters of the Med, few destinations are as iconic as Portofino on the Ligurian Coast, a famously romantic fishing village with colorful houses.


It's also home to Splendido Mare, a Belmond Hotel that's just opened a new restaurant called DaV Mare in partnership with Italian culinary powerhouse Da Vittorio Group. Their open-air terrace overlooks gleaming yachts in Portofino harbor, while the menu features fabulous local seafood, signature pasta and inventive dishes like risotto with pesto and shrimp from Santa Margherita Ligure just along the coast.


Amanzoe, Kranidi (Greece)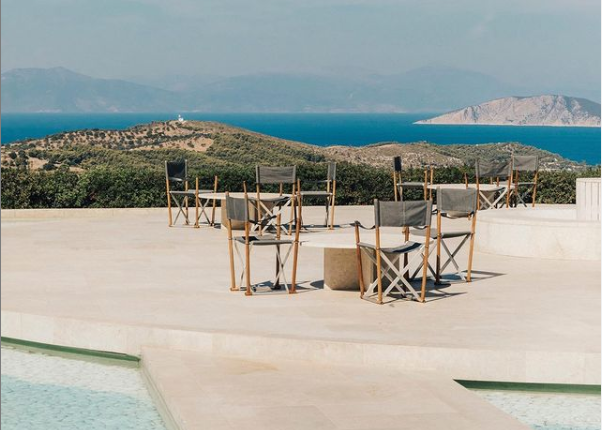 @amanzoe
Unquestionably Mediterranean in both feel and location, Greece's Peloponnese is a famed peninsula southwest of Athens. On the east coast sits an ultra-luxury resort, Amanzoe, which overlooks olive groves and the shimmering blues of the Aegean Sea.


Their restaurant specializes in ethically sourced seafood, with one highlight being the catch of the day -- such as freshly caught bass, bream or grouper -- that is cooked in salt dough and cracked open. Local lamb and pork also feature, as do wood-fired pizzas and delicious local desserts for those with a sweet tooth. Once again though, it's all about those views, encompassing UNESCO-protected ancient ruins, fragrant gardens, and speedboats zipping between the islands off the coast.


Patio Alfonso XIII, Restaurante San Fernando, Seville (Spain)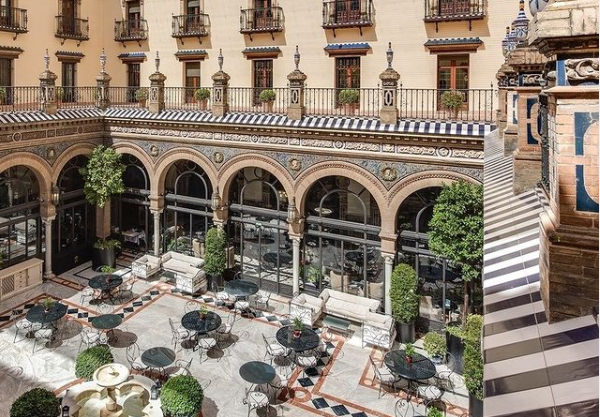 @hotelalfonsoxiii


At first glance, you'd be forgiven for thinking that Hotel Alfonso XIII in the charming Spanish city of Seville was a centuries-old Spanish palace. In fact, the ornately decorated property only dates from 1929, but the past 90 years or so have seen it welcome countless dignitaries and celebrities, enchanted by its romantic architecture that's typical of Andalusia.


Nowhere is that more visible than in their stunning Patio, a sizable outdoor terrace where beautiful, intricately decorated Moorish tilework, a fountain, colonnades and more make it the place to be seen -- and increasingly an Instagrammer's dream. Irishman Brian Deegan oversees the menu, where wild sea bass with pumpkin and vanilla risotto, or truffled beef with pork belly and potato are just some of the decadent creations on offer.


Sky Bar by Seen, Tivoli Avenida Liberdade Hotel, Lisbon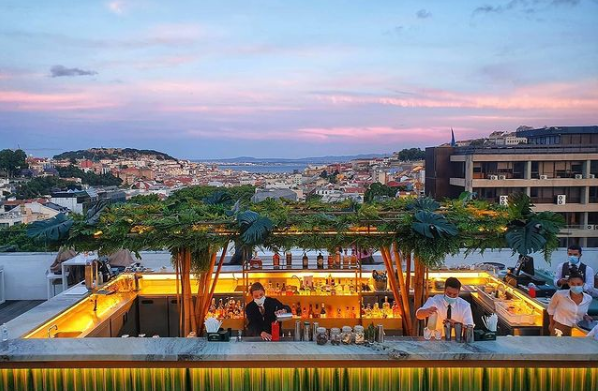 @tivoliavenidaliberdade
Portugal's capital seems to go from strength to strength and has firmly cemented itself as one of Europe's coolest cities to visit. That's thanks in part to additions to its rich cultural history, such as Sky Bar at the Tivoli Avenida Liberdade Hotel, which itself dates from 1933.


The Arrábida Mountains, Lisbon's botanical gardens, and the imposing Castelo de Sāo Jorge are some of the landmarks to look for, but it's the views over the city's hills and down the length of Avenida de Liberdade towards the Tagus river that really set Sky Bar apart. The cosmopolitan vibe comes from a mix of glamorous locals and visitors enjoying drinks and small plates such as lamb croquettes, ceviche of fish, and lobster buns to accompany their carefully crafted cocktails.


La Terrasse, Cheval Blanc, St Tropez (France)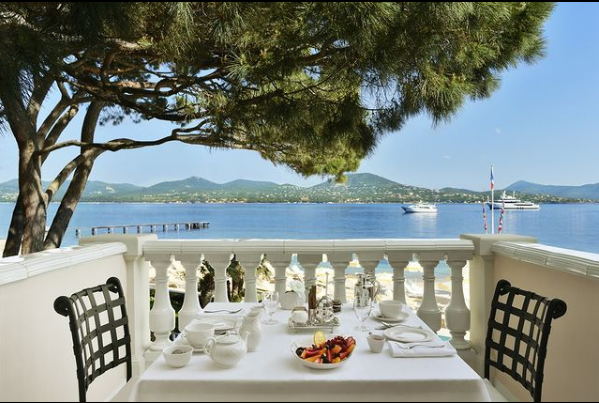 @chevalblancsttropez
The Mediterranean is at its sparkling finest along France's famed Cote d'Azur and one of the top places to enjoy it comes from La Terrasse at Cheval Blanc, St Tropez. Dazzling views come from underneath the shade of pine trees, which are hundreds of years old, looking over the beach and towards the water. Fifty shades of blue, as it were.


La Terrasse is open from breakfast throughout the day, with all of chef Arnaud Donckele's menus celebrating produce grown under the Provence sun. Whether it's indulgent long lunches fueled by a bottle or two of Rosé, or perfect summer dinner plates like a chilled soup of tomatoes, strawberries, and watermelon with burrata and Corsican Ham, La Terrasse perfectly distills the chic essence of the legendary coastline.
To read this article in full, please visit:
cnn.com


Main image: @amanzoe