5 Great Destinations To Visit This October
by XpatAthens
Thursday, 03 October 2019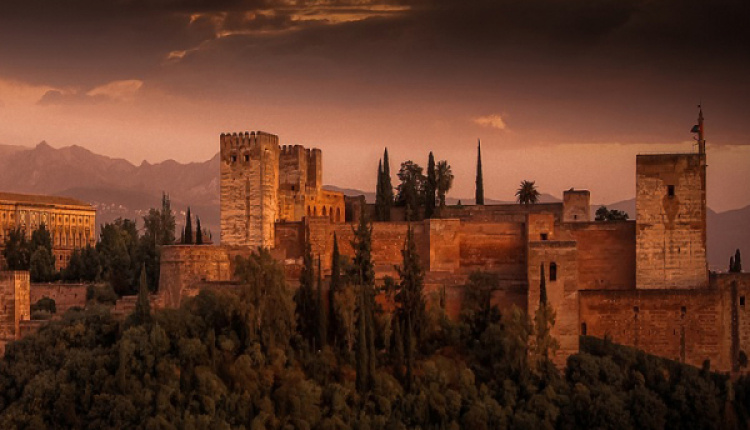 The summer is over, and fall is gradually making its presence with autumn showers and chilly evenings. Even though the memories of the warm Greek summer holidays are still fresh, there is something about the transition between seasons that invites us to explore unknown and remote destinations.
Visit these 5 great international destinations in October to take advantage of the affordable rates and thinner crowds, while being able to visit world-famous attractions in a more relaxed manner.


1. Spain
Visit Spain in October, and you are in great luck. In the fall, you'll be able to go chestnut picking, and wine tasting in Catalonia, surf in the Basque Country, or climb the Teide volcano. Compared to other European countries, Spain is warmer and drier in October, making it an excellent destination for an autumn retreat! Most probably, you'll even still be able to swim as waters are still warm in October.
Great Things To Do: Visit the Alhambra, and explore the cities of Seville and Barcelona
Ideal For: Honeymooners
2. Prague
Prague is one of the most exquisite destinations in Europe. Airfares are more affordable in October, there are many festivals and events happening around the city in the fall, and the temperature hasn't yet started to drop to its low winter grades. Furthermore, the traditional beers, local foods, and delicious pastries will definitely treat your taste buds too.
Great Things To Do: Walk on the Charles Bridge, visit Prague Castle, cruise Vltava River, and watch a Black Light Theater Performance
Ideal For: Families, friends, and couples
3. Canada

If you have the time and the budget for a more extended trip outside Europe, Canada is an excellent option. Packed with beautiful landscapes and amazing sites, Canada is one of the ideal holiday destinations in the world. Not only is Canada the second-largest country in the world, but it's also home to the breathtaking Niagara Falls and other incredible natural sites. With such a variety of places to visit, don't be surprised if you manage to explore snowy mountains, quaint port towns, and the Arctic Ocean on the same trip.

Great Things To Do: Go to Niagara Falls, visit a maple syrup farm, and explore Toronto's Sugar Beach
Ideal For: Families and honeymooners
4. Dublin
Visit Dublin in October, and you will definitely make the most of this vibrant city. There are plenty of parks and castles worth exploring, while festivals and live music events happen almost year-round in Dublin.
Don't miss a visit to the Guinness brewery and the Jameson Distillery. The top attractions and the cheerful Dubliners will make you forget the infamous rainy Dublin weather.
Great Things To Do: Visit as many pubs as you can, discover Irish music, and take a day trip to the Cliffs of Moher
Ideal For: Young travelers and families
5. Greece
Greek locals probably haven't thought of October as a great time to explore our beautiful country.However, October is the best time to visit Greek islands like Santorini, Mykonos, Corfu, Crete, and Kefalonia. In October, the weather is still quite warm, the crowds are thinner, and travel costs can plummet by as much as 20%! From hiking beautiful island trails to bird watching, there are plenty of outdoor activities that you can pursue in Greece in the fall.
Great Things To Do: Climb Mount Olympus, watch the Santorini sunset in peace, or visit a year-round destination like Crete
Ideal For: Couples and families