100 Under-The-Radar Places Everyone Should Visit In The World
by XpatAthens
Tuesday, 03 September 2019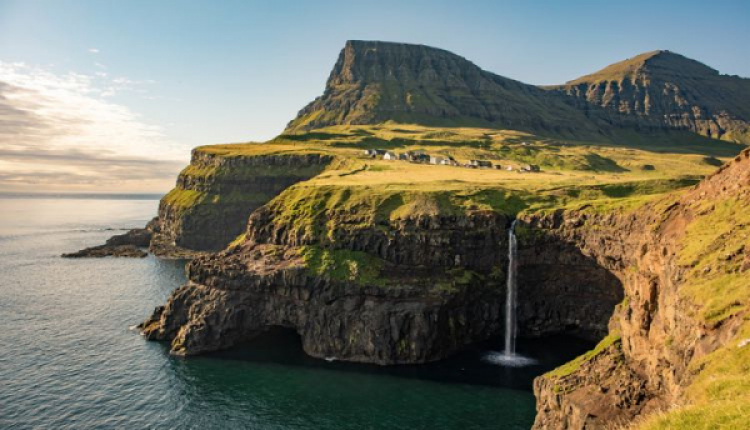 Travel should be more than crossing attractions off a bucket list. It should be an opportunity to see some truly magnificent and unique parts of the world.


From a Japanese island that doubles as an active volcano to a neon green lake in New Zealand, Business Insider named 100 places deemed worthy of a trip of a once-in-a-lifetime trip. Here are a few of our favorites!
1. Weave through the world's longest hedge maze at Wiltshire's Longleat Maze, which measures nearly two miles.
2. Swim beside waterfalls in beautifully clear water at the Fairy Pools in the village of Carbost on Scotland's Isle of Skye.


3. Hop on a colourful boat in Aveiro, a vibrant canal city that's bursting with cool architecture on Portugal's west coast.


4. Travel to the very north of Denmark to Grenen, a beach in the town of Skagen that connects two seas: The Skagerrak Straight in the North Sea, and the Kattegat, which flows between Denmark and Sweden.


5. Climb inside the crater of an active volcano (if you dare) on the island of Nisyros in Greece's Dodecanese. The volcano's last eruption was in 1888.


6. Take in the views from the Kolukkumalai Tea Estate — a sprawling piece of land that sits at 8,000 feet above sea level — in Munnar, India.


7. Stay inside the temporary Ice Hotel installed every winter in Quebec City, Canada. It's not just the architecture that's sculpted out of ice — even the furniture is made out of the stuff.


8. Admire the ornate patterns on the houses and church in the village of Pyrgi, on the Greek island of Chios.


9. The US city of Boston is filled with cool cultural spots. George's Island, which is one of the islands in the Boston Harbour, was used as a coastal defence in the American Civil War.


10. Journey to the edge of a cliff in the Faroe Islands to visit the remote village of Gásadalur and enjoy breathtaking views.
To read this article in full, please visit:
Business Insider