Halva With Semolina And Walnuts
by XpatAthens
Monday, 04 March 2019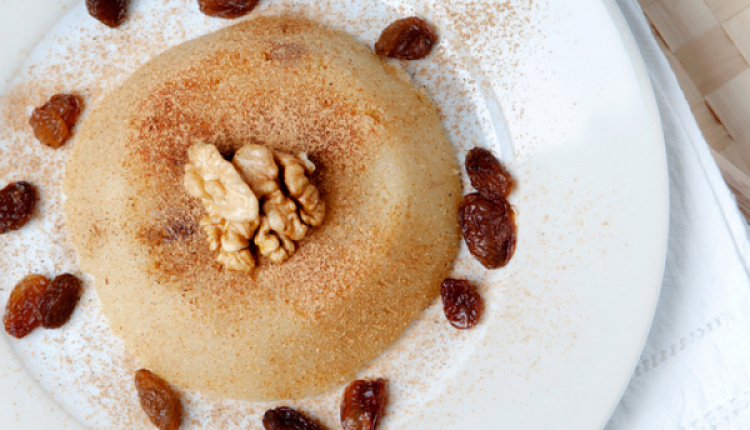 A classic, homemade, quick and easy pudding that is very popular during Lent. Make sure you brown the semolina adequately to end up with this lovely cinnamon brown colour.
Ingredients
1 cup sunflower oil
2 ½ cups semolina
3 cups sugar
7 cups water
2 cinnamon sticks
Juice of half a lemon
½ cup crushed walnuts
Method
Place the water, sugar, cinnamon, and lemon juice in a pot and simmer until the sugar melts. Warm the oil in a deep pot over medium heat and brown the semolina, stirring with a wooden spoon, for 6 minutes until it turns dark brown, add the walnuts. Use a ladle to pour, carefully, a little at a time, the syrup over the semolina mixture. Be careful because the mixture is very hot and bubbly. Mix well with a whisk and once you have stirred-in all of the syrup, cover and set aside for 10 minutes. Transfer into small bowls or into a cake tin and let it sit for another 10 minutes before turning over. It will crumble if its too hot! Serve with a sprinkle of ground cinnamon and a nice Greek coffee!