Keeping Spirits High - YouTube Selections
by XpatAthens
Wednesday, 25 March 2020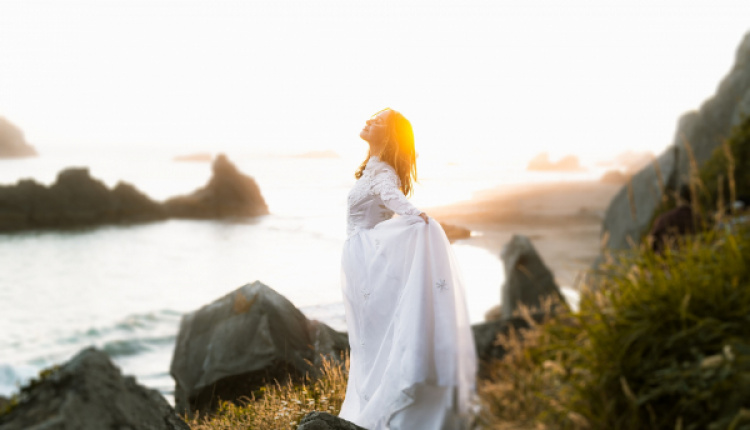 Keeping your spirits bright when life is going along smoothly doesn't seem that hard, but what about when life goes 'off course' and negativity obstructs our path?

As daily routines shift and the world adjusts to a new normal, maintaining a positive attitude is essential in order to keep going. The question then becomes: how do we keep our spirits high in challenging times like these?

Well, we can listen to inspiring people like the ones on the list below! If you're looking for inspiration and motivation, then this selection of YouTube channels will get you thinking. If you're more of a podcast listener, then click here.

Christian Guzman & Heidi Somers: Well, talk about couple-goals! These amazing fitness YouTubers show how they run their successful fitness businesses and share workouts and healthy tips with their viewers.

Bob & Brad: Physical Therapists Bob Schrupp and Brad Heineck offer great advice, tips, and information on how to stay healthy, fit, and pain-free. Together they have over 50 years of experience and knowledge as physical therapists and fitness experts.
The Dave Ramsey Show: Do you want some life-changing financial advice? This show is for you, as it will help you make smart decisions moneywise, learn about budgeting and much more!

Marie Forleo: If you want to turn your dreams into reality, you've come to the right place. Marie Forleo will train your brain to think more creatively and positively in the face of setbacks and help you realize your greatest potential and use your unique talents to change the world.

Luka Hocevar: He is an entrepreneur, author, strength/fitness/business coach. His YouTube channel features great fitness videos and bodyweight exercises that promise real results.

Ekhart Yoga: With over 3,500 classes in different styles guided by over 40 world-class teachers, this is Europe's biggest online studio. Get ready for positive change and genuine transformation through different styles of yoga.

High Intensity Health: This channel features interesting interviews with a variety of different topics, including low-carb (ketogenic) diets, gut bacteria health, sleep, building muscle, and science.

Mike Thurston: This British guy who moved to Dubai aims to educate, motivate, and help viewers optimize their body composition, whilst making the process as enjoyable and sustainable as possible.
Hanna Oberg: This Swedish fitness YouTuber shares with viewers free workout routines, recipes, fitness advice and much, much more! Also, she just had a baby and shows what parenting it's like.
Boho Beautiful: Through their Boho Beautiful Yoga Classes, Vegan meal prep/cooking vids, mat-based Pilates or Fitness, and Boho Diaries, these two yogis wander the earth, creating positive content as they go.
Stephanie Buttermore: With a Ph.D. in pathology and cell biology, Stephanie Buttermore mixes science and fitness into all facets of life. Her channel brings informative content to the world of fitness, training, beauty, lifestyle, food challenges and nutrition all with a scientific twist!!

Jeff Nippard: Stephanie Buttermore's boyfriend is a natural pro bodybuilder and internationally-qualified powerlifter with a BSc in biochemistry. His channel is also dedicated to providing science-based training and nutrition information.
The Daily Show with Trevor Noah: The Daily Show is an Emmy and Peabody Award-winning program that looks at the day's top headlines through a sharp, reality-based lens. Trevor Noah covers the biggest news stories in politics, pop culture and more.
Pick Up Limes: Foodies, minimalists, travelers, and all views will get inspired or find a calm and relaxing space with the collection of videos that help to nourish the cells and the soul.


All of the recommendations have been 'tried and tested' by our friend and contributor Eleni Maria Georgiou. Thank you, Eleni!
---

About Eleni Maria Georgiou


Eleni Maria Georgiou is an independent writer and publishing professional devoted to creating books that are creative, original, and modern.
Passionate about Athens and all the city has to offer, for four exciting years, I co-managed XpatAthens. This experience inspired me to write my first book, Eleni's GREEK PHRASE BOOK: A Beginner's Guide to Greek Culture and the Greek Language in 2018, sparking the birth of Lenacke Press. I continue to write, think about, and publish creative and original books, adding to the Lenacke Press collection.
In addition, since 2004, I have been running fixyourenglish.com, a business that provides Editing, Proofreading, and Translation services.
I currently live in Athens, Greece with my husband and two kids. I am fluent in both English and Greek and interested in learning more languages. I like organizing and attending community group events, reading, listening to podcasts and audiobooks, writing, lifting weights, and going hiking.