Life Doesn't Come With A Manual, It Comes With A Mother
by XpatAthens
Thursday, 05 May 2022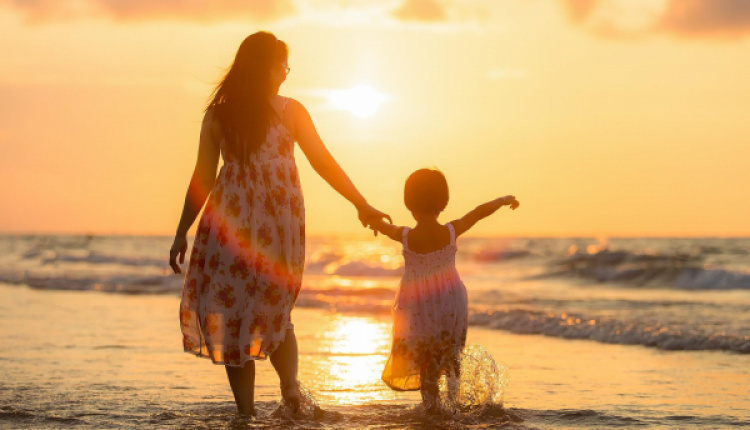 I remember when I was attending elementary school, it must have been 5th grade, our teacher asked us to write an essay about the upcoming Mother's Day. At the time I had great difficulty with essays of any kind. I never knew how to start and it would take me ages to figure out the first paragraph. So I came up with what I thought was a brilliant idea: I would simply find an essay that I liked, copy it, and hand it in. And so I did.
As this was part of my homework, my mom obviously wanted to read it. She was so enthusiastic and proud of her daughter's writings. She was also moved by the strong emotions vividly described in my essay. My teacher however had the complete opposite reaction, as she understood exactly what had happened. She even knew where I had "borrowed" the text from. Oops! It's not difficult to imagine how I felt…
Today? No, I don't need to read any books in order to write how I feel about my mom. I love my mom, and that's not just by default. I love her for her big heart, for her warm hug, for always being there for me, and for her talent to make us laugh. Of course, we've had fights and disagreements. Of course, I don't agree – even now – with the way she's handled some situations. However, being a mom myself today, I can certainly understand and acknowledge the challenges she's faced and her efforts.
I know how a mom feels towards her child but I also know how a child feels towards their mom. I read two quotes that pretty much describe both sides: "Life doesn't come with a manual, it comes with a mother" (unknown) and "The mother's heart is the child's schoolroom" (Henry Ward Beecher).
Now I know it's not an easy ride. Motherhood is not a given. It is beautiful and hard at the same time. It can be elevating and demanding, heartbreaking and heartwarming. As much as it may be scary though it is an undeniable force of life.
Just last week we celebrated my mom's 88th birthday. In a beautiful garden full of roses, orange trees, and lemon trees. We were all there, the whole family, all in great shape. What a blessing!
Originally published on:
itsmylife.gr

---