Celebrity International Movers, S.A.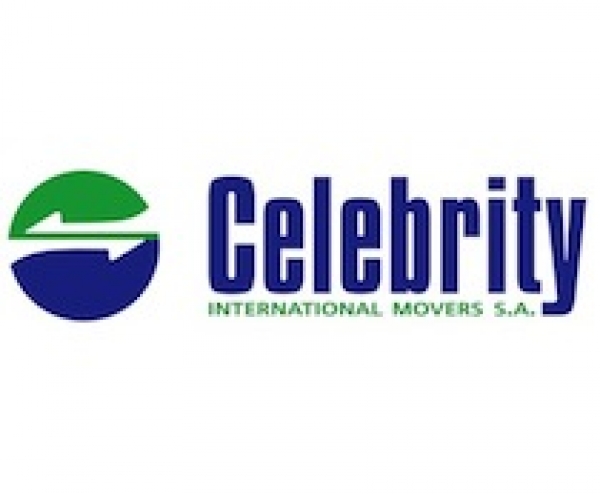 ABOUT
Celebrity International Movers is an International Moving and Relocation company based in Greece, proudly serving the Expat community since 1986. Greek-American Kathy Chrisovergis, an expat herself, is behind the company's reputation for top quality services. She started the company completely understanding the needs of Expats living in Greece. The company currently employs several multi-lingual expats to cater to its diverse clientele. Celebrity organizes moves from anywhere in the world, locally in Greece and to and from all of the Greek islands.

Celebrity is the proud member of top quality associations in the industry. Being fully-accredited helps to ensure the household goods under the company's care are moved efficiently, safely and smoothly. The company offers complete first class door-to-door removal, including export packing, crating, loading, warehousing, shipping, customs formalities, insurance, delivery and unpacking. Celebrity also specializes in office moves, vehicle shipments, art and antique removals, exhibitions, storage and archives.

The company's relocation team helps foreigners acclimate to life in Greece. The professionally trained relocation department provides world-class corporate relocation services such as school and home search to various settling-in services for employees moving in and out of Greece. Celebrity is also a proud member of EuRA, which is the world's first accreditation program for relocation providers.

Celebrity International Movers offers innovative services, customized solutions and unparalleled top quality service at competitive rates. It is considered one of the top moving and relocation companies in Greece, dedicated to treating each client just like a 'celebrity.'

Celebrity's satisfied clientele includes embassies, cultural institutions, museums, multi-national corporations to private individuals. The company employs full time staff, including trained packers, relocation experts, van operators and moving consultants. In addition, multi-lingual employees fluent in English, French, German and Greek are part of the Celebrity team.

Celebrity believes quality is important and maintains the strict financial and quality standards of the following moving industry associations:

• F.I.D.I.: Association of International Household Removal Companies
• I.A.M.: International Association of Movers
• B.A.R.: The British Association of Removers
• ONE GROUP: A pan European removal and relocation quality services organization
• I.F.F.A.G.&L.: International Association of Freight Forwarders and Logistics of Greece

Celebrity successfully attained its quality assurance certification ISO 9001:2008 through Lloyd's Register. The company also earned FAIMISO+ certification, which is the moving industry's highest certification, from Cap Gemini Ernst & Young S.A. in Belgium.
CONTACT INFO
Title:

Celebrity International Movers, S.A.

Telephone:

210 272 0106

Email:

contact@celebrity.gr

Website:

www.celebrity.gr

Post Code:

14235

Address:

Leoforos Kapodistriou 102, Nea Ionia, Athens, Greece