Valia Zachariou - Supporting Your Growth With Excellence!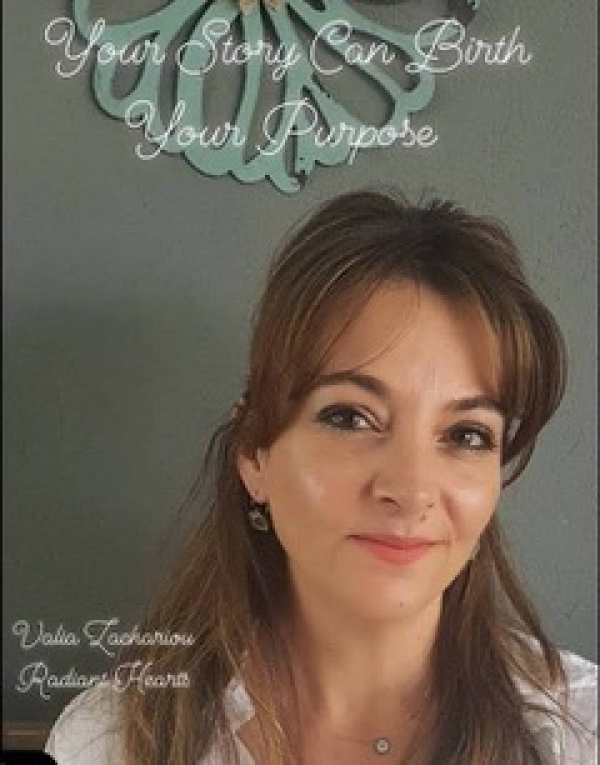 ABOUT
Connect with me for a 30min Complementary Discovery Session - Let's chat about you and your uniqueness!

I am Valia ~ Radiant Hearts. I am a Greek born/ South African and have been living abroad since I was 11yeas old. I recently moved to Athens - back to my roots ready to serve my community. I am an International Licensed & Certified Personal Development & Mindfulness Life Coach. As well as a Licensed & Certified Heal Your Life Teacher & Workshop Facilitator for groups, adults and teens.

My own life story has birthed my purpose and passion in serving others. Believing what my heart knows to be true! I have been supporting, leading guiding and empowering individuals and groups reach their higher potential for over 10 years. I have a unique approach in cultivating a radiant and harmonious body-mind-emotions-spirit relationship. I add value and personal transformation towards my client's life's desires, development and growth.
I offer Online / In-person / Groups / Workshops / Retreats / Sessions / Offerings
- PERSONAL LIFE COACHING SESSIONS (ADULTS & TEENS)
- PERSONAL EMPOWERMENT GROWTH & DEVELOPMENT
- EMOTIONAL BALANCE ALIGNMENT & HEALING
- HEALTH & MINDFULNESS STRESS RELIEF MIND BODY CONNECTION
- SPIRITUAL GROWTH - CONNECT WITH YOUR INATE WISDOM
- RELATIONSHIPS
- SELF-LOVE AWARENESS ACCEPTANCE APPROVAL
- BUSINESS & CAREER
- PASSION & PURPOSE
- MINDFULNESS PRACTICAL EVERYDAY TOOLS
- PERSONALISED GUIDED MEDITATIONS
- LOVE YOURSELF ~ HEAL YOUR LIFE STUDY COURSES
- LOVE YOURSELF ~ HEAL YOUR LIFE 2 DAY TRANSFORMATIONAL WORKSHOPS FOR ADULTS &TEENS
A life transforming Experience
- Louise Hay hosted this workshop for many years and became famous for helping people transform their lives is such gentle, kind and non-invasive ways. She believed the power to healing lay in our own hands and if we can teach people how to grow and heal, they will always have themselves to turn to. She later published the book You Can Heal Your Life based on this phenomenal workshop experience