Athens Women On Bicycle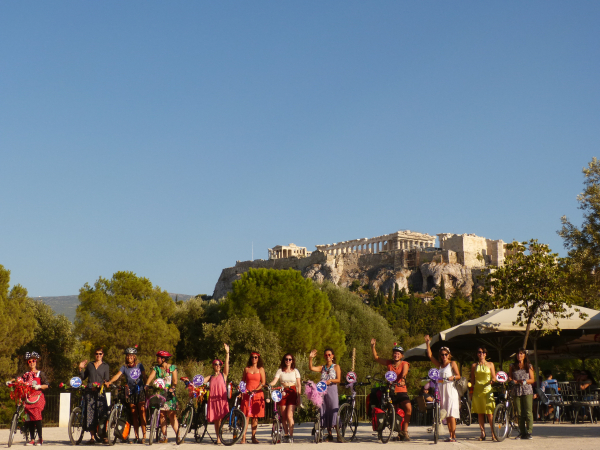 ABOUT
Yasas! Athens Women on Bicycle group is for women who ride bicycles in Athens or want to start cycling. Each month we meet, cycle, chat together and enjoy the solidarity on bicycle when discovering city of Athens.

What we do:

- Cycle less than 15km/h during our rides
- Cycle together on the traffic so beginners can have the experience of cycling in the traffic
- We support each other - We are inclusive to all women
- We cycle as we are, not in lycra, not fast, not competitive but supportive
- We are trying to be constructive abut the problems we face in traffic
- We discuss the subjects related to urban cycling like bicycles in public transportation, safety on the streets, equipment we can use for shopping, carrying children, routes etc.
- We are trying to encourage more women to use bicycles

We know it is possible and want to share this experience with you since life on a bicycle is great!