Santorini Experience 2022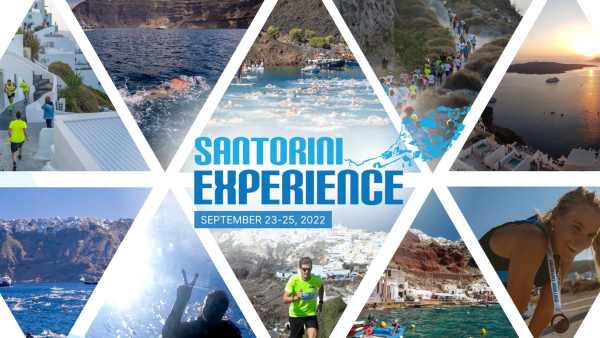 What is the Santorini Experience?
Santorini Experience is Santorini's top sports tourism event and includes running and open water swimming races, with a background scenery of the enchanting areas of Oia, Imerovigli, Fira, Akrotiri and the Volcano. It is organized by the Municipality of Thira and the Sports Tourism department of ActiveMedia Group.



When and Where?
Santorini Experience is held on September 23-25, 2022, in the globally leading tourism destination of Santorini.

Which are the routes?
The event includes the 21.1km "Daedalic Kore of Thira" Half Marathon running across the enchanting areas of Oia, Imerovigli and Fira, the 5km run "Aristides Alafouzos" from Saint Raphael to the Lighthouse of Akrotiri, as well as the unique 1.5 miles (2.4 km) "L & E Nomikos" open water swimming route starting from the volcano with its finish line being at the old port of Fira.