Navarino Challenge 2022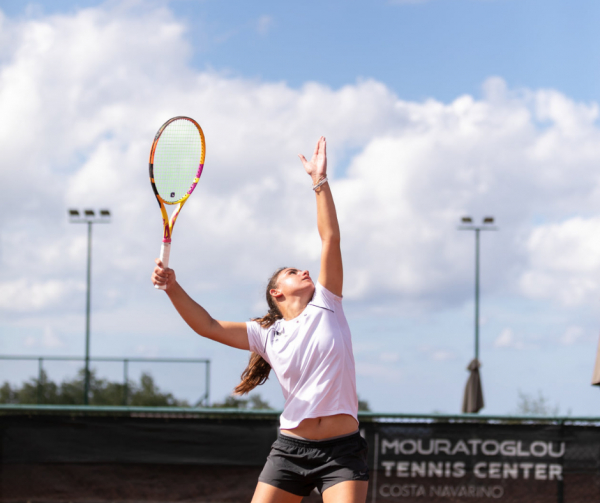 The best wellness event in Europe and second in the world, Navarino Challenge, returns with its key message "sports unites people", bringing all people together, without discrimination while celebrating with them its 10 years of presence through sports, tourism and the history of Messinia.
Amateur and professional athletes from Greece and abroad will participate in the celebration of sports tourism that will be held on October 21-23, 2022, at Costa Navarino and Pylos.
More than 30 sports activities, with the presence of Olympic athletes alongside amateur athletes of all ages and abilities, compose this year's Navarino Challenge, which now bears its new, 10-year anniversary logo.
Enjoy here the teaser video of Navarino Challenge 2022.
Running in the magical Voidokilia
The participants will have the opportunity to run again this year crossing the dreamy beach of Voidokilia, with the Greek-American ultramarathon runner Konstantinos Dean Karnazes. The remarkable athlete will visit our country this year with his entire family and as a leading ambassador will strengthen for another year the participation of the Greek-American community that began 10 years ago.
Runners can secure their participation from now on and take advantage of the early bird prices, by taking part in the following running routes: The Greek Half-Marathon (21.1km), 10km, 5km and the 1km kids race.

Honored guests from 2013 until today
Since 2013, the year that Navarino Challenge started, the event has honored great sports personalities who will be present again this year such as Panagiotis Giannakis, Konstantinos Dean Karnazes, Periklis Iakovakis, Alexandros Nikolaidis, Michalis Triantafyllidis and Dimitris Theodorakakos.
One of this year's honorees will be the European champion and 11-time triathlon champion in Greece Grigoris Souvatzoglou.
The new ambassadors of Navarino Challenge
Navarino Challenge brings new personalities to its 10th anniversary. The Navarino Challenge team is strengthened with:
• Christina Flampouri, the only Greek woman who has conquered the 7 highest peaks in the world, who will be responsible for the indoor climbing activity
• and Georgia Kaltsi, the great wheelchair, basketball and fencing athlete
Besides running the event includes the following activities in its schedule: basketball lessons & 4on4 basketball tournament, beach volley tournament, tennis (tournament & lessons), taekwondo, boccia, beachathlon, pilates, kick boxing, climbing, bike ride at Voidokilia, golf, boxing, crossfit, yoga, kayak at Sphacteria, high intensity training, spinning and more.

Photo Credit: Dimitris Andritsos