Santorini Experience 2018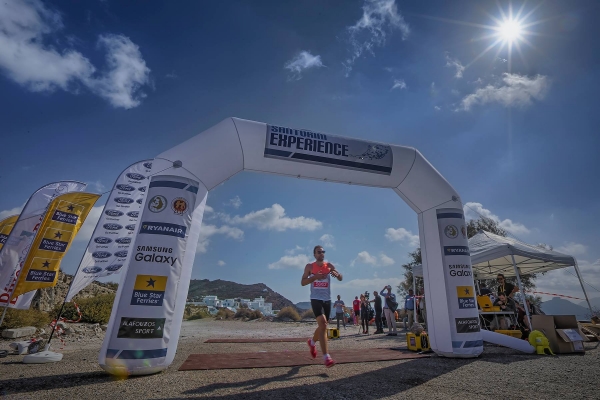 "Santorini Experience" continues its preparations in anticipation of the races that will be held between October 5th and 7th , in the enchanting island of the Cyclades.

At the same time, the successful event continues to be distinguished, as another prize was added to its collection. "Santorini Experience" won the gold award at the Sports Marketing Awards 2018, in the "Integrated Marketing Campaign" category in the "Sports Organizations" section.


All routes start from the desalination plant in Oia, including parts of trail track, and finish in Oia. The running routes are designed by the former marathon runner, Greek classic route record holder, running trainer and director of All About Running, Nikos Polias, who stressed: "It is a great pleasure for us, to be on the beautiful island of Santorini, for the fourth consecutive year, to live another breathtaking experience with 3 splendid routes on the Caldera, having as a backdrop the island's world-famous volcano. Three quite demanding routes, with a 135m. minimum altitude and a 334m. maximum altitude. On a dirt path with recessed stones, with paved and asphalt road in some points, making it even more difficult for the runners. Our goal this year is to see as many runners as possible from many places around the world, since last year we had the impressive number of participants from more than 40 countries. Santorini Experience has been established in the runners' consciousness and we wish everyone who chooses this event to be completely satisfied".


Registrations at "Santorini Experience" are proceeding intensively, even though we are a few months away from the event, while special offers and discounts continue for those who choose to travel to the enchanting island of the Cyclades on October 5-7,2018.
Photo credit: Loukas Hapsis
EVENT INFO
When

:

05 Oct 2018 - 07 Oct 2018

Where

:

Santorini Island

Title:

Santorini Experience 2018

Contact Number:

+30 210 934 3020

Website:

www.santorini-experience.com/