Sani Festival 2018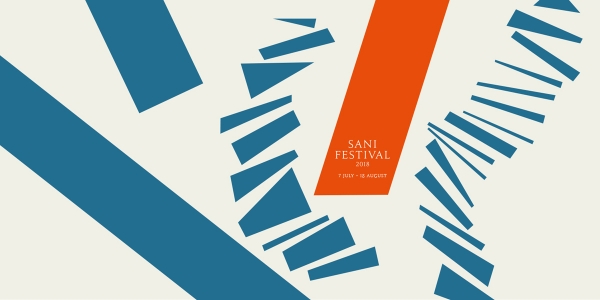 For 26 years now, Sani Festival's main aspiration is to open up bridges of communication between tourism and the arts, between Greek and foreign tourists.
There is one language we all share, that of the arts and of innovation, placing before the public important artists and performers who are either visiting Greece for the first time or offering us an exclusive opportunity to enjoy their latest creation. Our duty -in respect to the audience- is to defend high standards of quality in the arts and entertainment, to advance the cause of culture and communication between natives and foreign visitors.
As part of the above and despite the fact that Sani Festival's identity is an international music festival, we took a step further and broadened its perspectives into other forms of performing arts, like modern dance, music theatre.
The most important cultural institution of private initiative in Greece is ready to raise its curtain once again on Sani Hill, featuring – as always – exclusive appearances by artists from the international music scene as well as exceptional Greek musicians, both well-established and new
Click
HERE
for further information on the festival's schedule!
EVENT INFO
When

:

07 Jul 2018 - 18 Aug 2018

Where

:

Halkidiki - Sani Resort 630 77 Kassandra

Title:

Sani Festival 2018

Email:

info@saniresort.gr

Contact Number:

0800 949 6809