Rhodes International Festival 2018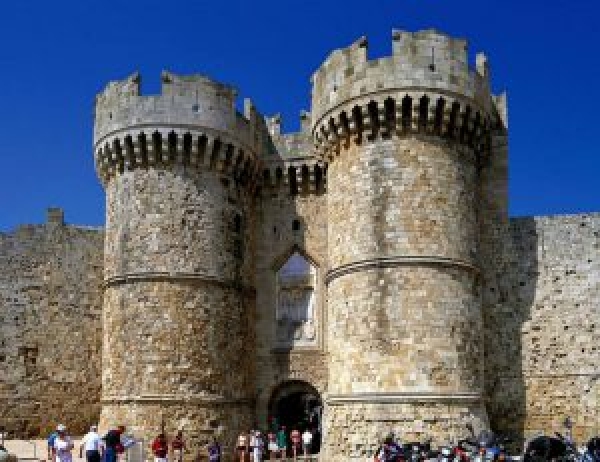 .Rhodes International Festival 2018 will take place from September 5 to September 13 at the Palace of the Grand Master of the Knights in the medieval city of Rhodes and will offer once again unique music nights to the public.
The festival celebrates the 11th anniversary since its foundation and is dedicated to the 30th anniversary of the inclusion of the Medieval City of Rhodes in UNESCO's World Heritage Site as well as to the 2018 European Year of Cultural Heritage.
The Rhodes International Festival was founded in 2007 and is recognized as one of the most successful festivals in Greece, earning excellent reviews. The festival attracts music lovers mainly from abroad as well as Greece and has hosted very significant events and several renowned orchestras, music ensembles and artists.
The internationally distinguished opera singers Stefanos Koroneos and Adelmo Guidarelli based in New York, well known for their comic talent, are the guests of honor of the Rhodes International Festival official opening concert on Wednesday, September 5, 2018. The two bass - baritones as well as Frixos Mortzos, piano accompaniment, will present an extravaganza concert with arias and duets from comic operas "Opera Buffa"
For further inforation on the event's schedule click
here
!
EVENT INFO
When

:

05 Sep 2018 - 13 Sep 2018

Where

:

Palace of the Grand Master Ippoton, Rhodes 851 00

Title:

Rhodes International Festival 2018

Website:

www.rhodes-festival.gr/