A Concert For The USA - Thessaloniki International Fair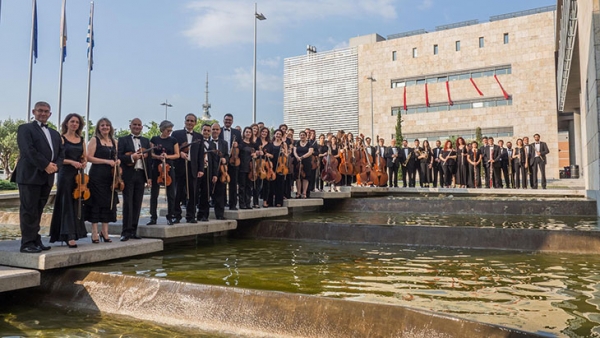 The 83rd Thessaloniki International Fair, in cooperation with the Directorate of Culture of the City of Thessaloniki and the Cultural Centre of the Region of Central Macedonia, has invited Thessaloniki City Symphony Orchestra to give a concert dedicated to this year's honoured country, the United States of America.
The concert will feature music from US film soundtracks, such as the Star Trek and James Bond franchises, while Vasiliki Rousi, a singer of Greek origin with a considerable artistic presence in German-speaking countries and studies in song, dance and acting, will perform excerpts from musicals.The programme also includes acclaimed lyrical artists, known to the public from their work in the field of opera, who will play a surprising role in the programme, performing a unique programme consisting of beloved tunes from famous musicals and songs from the field of film and show business.
Click
here
to view the full schedule in more detail!
EVENT INFO
When

:

09 Sep 2018

Time

:

12:00 - 12:00

Where

:

Cultural Center - Region of Central Macedonia

Title:

A Concert For The USA - Thessaloniki International Fair

Email:

kepothe@otenet.gr

Contact Number:

2310- 589172

Website:

tif.helexpo.gr/en/2018_Concert