HOPE's Exhibition At The Archaeological Museum Of Andros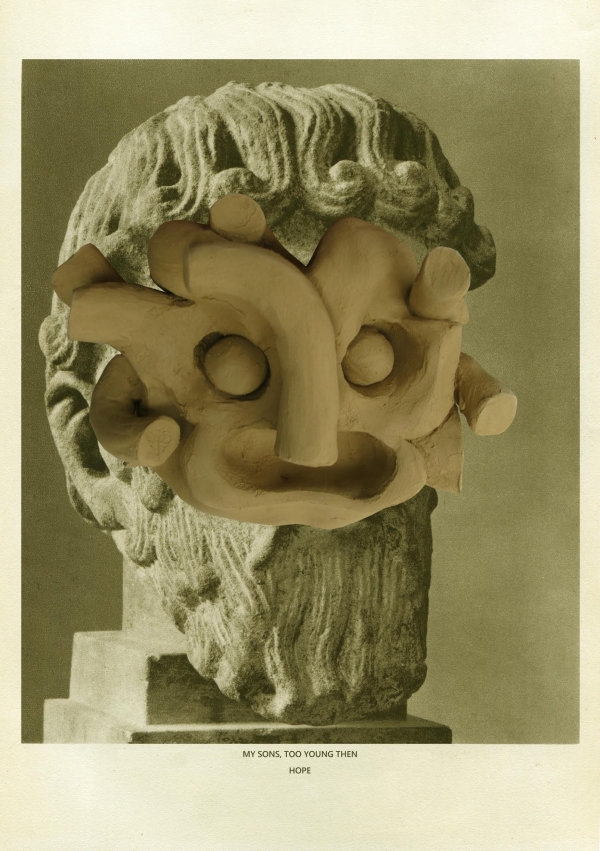 HOPE is a contemporary Greek artist that has formed his personal idiom outside the customary art education, finding his starting point as a street artist. Even in the initial expressions of his artistic language, antiquity constituted a significant element of his manifestation.

In his recent creations HOPE remains loyal to the two-dimensional large-scale assemblages, that already characterised his work, and, at the same time, he takes interest on clay, a material that seems to progressively form a significant role in his visual expression. The manual processing of this creative direction along with the adopted forms, spontaneously result in apparent correlations with the archaeological past. Nevertheless, these works always bear visual components that negate the values of symmetry, perfection, and aesthetic integrity.

In this exhibition, that takes place at the Andros Archaeological Museum, with the support of Outset Contemporary Art Fund (Greece), the artist will develop a range of materials and visual expressions that will be dispersed all over the museum. Collages, three-dimensional assemblages, pottery, performance on the opening day and its projection at video room of the museum, will find their place among the original archaeological finds, as well as in the building shell of this significant architectural structure. HOPE attempts to become a body within a body.

His visual material acts as a symbolic language or manifesto that helps us understand how to communicate with the creations of the past. Space is created and shaped in relation to other bodies, but first and foremost by our own body.


Exhibition's time schedule:


Tuesday - Sunday from 09:00 - 16:00.
EVENT INFO
When

:

20 Jul 2018 - 30 Sep 2018

Where

:

Andros Archaeological Museum

Title:

HOPE's Exhibition At The Archaeological Museum Of Andros

Email:

efakyk@culture.gr

Contact Number:

+30 22820 23664