4th Olympia Marathon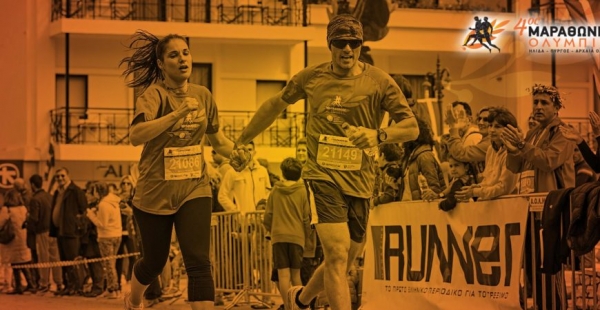 Olympia Marathon is one of the most important races in the spring semester. The competition gathers the international running community in the sacred grounds of Olympia from the 31st of March till the 1st of April.


Olympia Marathon highlights the connection between the Olympic Games and the Marathon. Without the existence of the modern Olympic Games and one of the most important battles of the ancient times, the Battle of Marathon, the sport of Marathon wouldn't have been born.


When the modern Olympics began in 1896, the initiators and organizers were looking for a great popularizing event, recalling the ancient glory of Greece. The idea of a marathon race came from Michel Bréal, who wanted the event to feature in the first modern Olympic Games in 1896 in Athens. This idea was heavily supported by Pierre de Coubertin, the founder of the modern Olympics, as well as by the Greeks.


In the ancient Olympic Games the athletes were gathering in the city of Elis to train and to compete for a place in the Games. The trip from Elis to Olympia started two days before the opening ceremony of the Olympic Games. Participants, trainers, hellanodikai (the judges of the Olympic games), officials and thousands of people formed a procession and walked on the Sacred Road that lead them to Olympia.


The Sacred Road started from the city of Elis through the region that now lies the city of Amaliada, Skafidia, Mirtia, Skouroxori, it continued through the region of the city of Pyrgos. There was Piera fountain a place where the procession stopped and offered sacrifice to Zeus then they passed the night in the city of Letrinos and the next day they continued on the Sacred Road to the Holy Olympia grounds.


The programme of the event contains three races. The 12km race from Ancient Elis to the city of Amaliada, the Marathon that starts from the city of Amaliada and finishes in the city of Olympia and the Half-Marathon that starts from the city of Pyrgos and finishes in the city of Olympia.


EVENT INFO
When

:

31 Mar 2018 - 01 Apr 2018

Title:

4th Olympia Marathon

Email:

info@myrace.gr

Contact Number:

211 1168240