CineDoc ~ Theater Of Life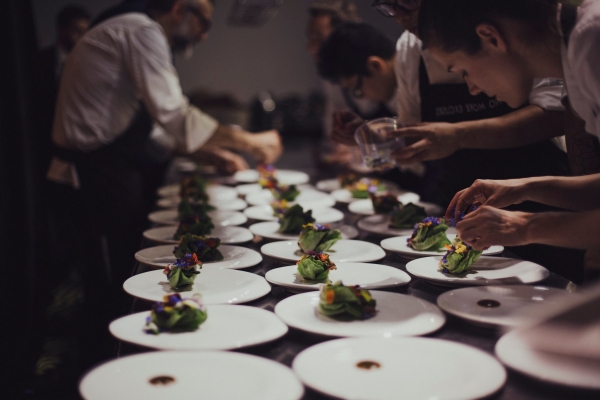 A "Soup Kitchen" with the most Michelin stars!


The story of the renowned chef, Massimo Bottura, who united 60 leading chefs from all over the world in order to transform food that is destined to be thrown away into delicious meals for homeless people and refugees in Italy.

The Theater of Life documentary is full of gastronomic creations of the world's greatest chefs, such as the legendary Ferran Adrià, Alain Ducasse, Mario Batali, René Redzepi, and Gastón Acurio, who bring their knowledge and talent in a soup kitchen


"What is a dish of food or a home for a homeless person or a refugee?" Massimo Bottura argues that chefs can no longer cook for the elite, ignoring the morals and social issues of our time..


Director Peter Svatek focuses his camera behind the publicity of celebrity chefs, to discover the human face of those who participate in this great initiative.
A warm, human, compassionate look at the world through a gourmet feast.
Screenings:
Wednesday 13 December at 19.30 in Athens (French Institute)
Wednesday 13 December at 21.00 in Thessaloniki (Stavros Tornes Hall)
Saturday 16th December at 19.30 in Volos (Cinema Achilles)
Sunday 16 & 17 December at 16.00 in Athens (Cinema Danao)
For screenins in Athens, a reduced ticket will be given to those who will bring packed food (a reduced fare price of 3 euros for the French Institute on 13th of December and 5 euros at the Danao Cinema 16-17 of December).
Check out the movie's trailer
HERE
!
EVENT INFO
When

:

13 Dec 2017 - 17 Dec 2017

Price

:

From 3 euros

Title:

CineDoc ~ Theater Of Life

Email:

info@cinedoc.gr

Contact Number:

2107211073

Website:

www.cinedoc.gr/