Athens Flying Week 2017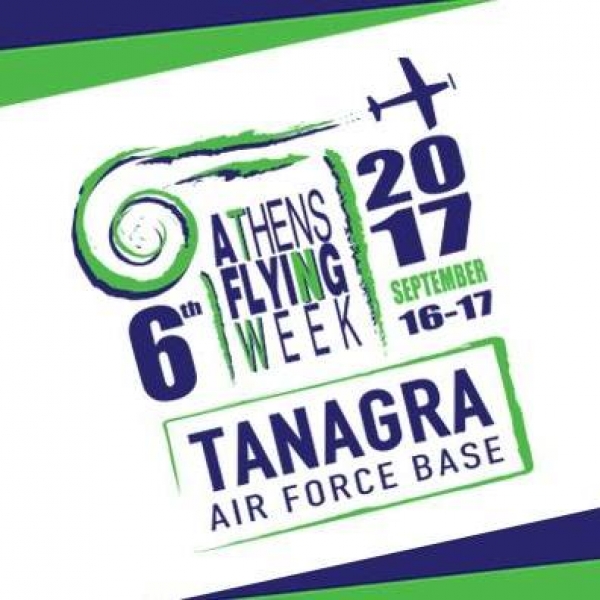 The Athens Flying Week (AFW) International Air Show 2017, is TAKING OFF for the second consecutive year from TANAGRA Air Force Base, thus, verifying the brand of the most complete Air Show of the South Eastern Europe.


At the spacious field of Tanagra Air Base, the spectators, will be given the unique opportunity to be observing the display aircraft's activities, take- offs and landings from a short walking distance. They will also have the chance to be photographed in front of their popular jet and turbo prop aircraft, next to the most skillful Air Force's fighter and acrobatic pilots of the world, in the greater air static exhibition of the past many years in this country.


More dynamic than ever, the 6th Athens Flying Week, Tanagra International Air Show 2017, has been redesigned in a much functional way, directly oriented to the spectators' absolute pleasure.


It is addressed to you, our loyal friends for the past 6 years, as well us to you, our first time coming guests that you opt to honor our Organization with your special presence.


The broader air show area has been moved to friendlier grounds for the viewers at the air field, on an effort to maximize optical contact with the flying activities and minimize discomfort for everyone.The spectators' parking lot is now placed at a very short distance, by the show area!


Furthermore, there will be two fully equipped restaurants with areas of shade, which will give you the opportunity to lunch and cool down with friends
.
For the first time ever, for this year, there will be show-flights displayed by small drones, in a separate program. These unmanned, remotely controlled aircrafts, are displaying their aerial choreographies, at a speed that reach 150 km/h, and present a spectacular show which you may attend by a live view or via giant monitors that will be placed in many places near you.At the same time, there will be demonstrations by remotely controlled air models, a range of original happenings, our well-known trade fair, many catering venues, spacious bars, and as always, our state of the art safe playground for our young friends!


The Airshow, with more than 200,000 faithful fans from all over the world, is scheduled to be held at the Tanagra Airport on 16-17 September 2017.
LOCATION