IN EDIT Festival 2015 Athens Edition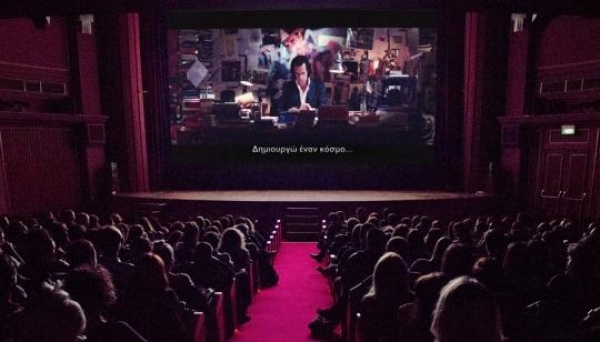 IN-EDIT Festival, the biggest music documentary film festival in the world, comes for the first time to Athens and will be hosted at the Opera Odeon cinema from February 19, 2015 to February 25, 2015. IN-EDIT is a global festival that links the two most important sectors of the cultural industry; music and cinema.
Having set its journey off in Barcelona, twelve years ago, and with stops in cities around the world such as Sao Paolo, Berlin, Bogota and Santiago, IN-EDIT festival came to Greece last April, stopping first in Thessaloniki. In 2015, IN-EDIT GREECE, will be presented in two different editions: the IN-EDIT Athens Edition, in February, and the IN-EDIT Thessaloniki edition, in April.
Αt its Athens edition, the festival will offer to the audience the chance to watch stories about the emergence of different music genres, about musicians that started from anonymity and conquered the music stardom as well as to enjoy lyrics and chords intermingling in the dark theatre.
Workshops, showcases and conferences enrich the programme of the first IN-EDIT Festival in Athens.
If you wish to watch the official trailer of IN-EDIT GREECE 2015-Athens Edition, click here.
WHEN
February 19-25, 2015
WHERE
Opera Odeon Cinema
57 Akadimias St.
For more info: (+30) 2310 273660.
 
To read more, please see visitgreece.gr