The Meet Market With The 17th Athens Technopolis Jazz Festival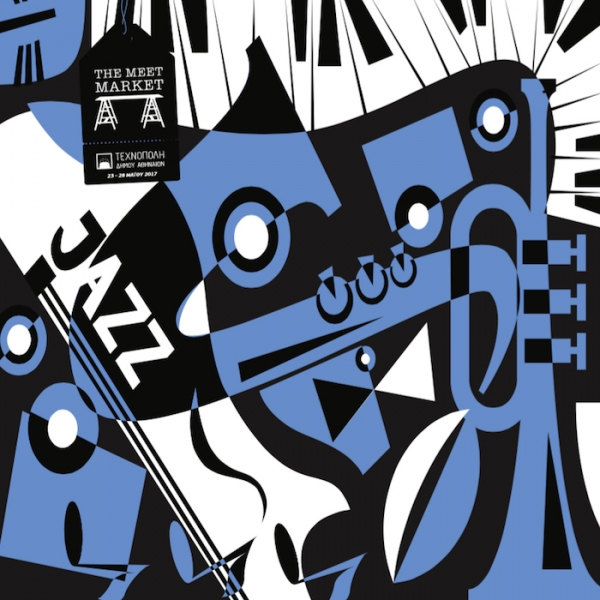 Because it's that time of year again! Keeping up with tradition, the Meet Market is back in the last week of May together with the 17th Athens Technopolis Jazz Festival, at our beloved Technopolis venue, which feels like home.


The Meet Market is a monthly celebration of the entrepreneurial spirit… A nomadic market place of local good, fresh ideas and friendly folk… An audio-visual jigsaw of handmade & independently designed clothes, accessories, art, objects, organic body products, home ware, tasty food, vintage & retro collectables, records, interactive games, free prizes, dj sets and good vibes!


It's going to be our biggest and longest Meet Market to date, but if that's not a good enough excuse to come check us out, then here's another 5 reasons to come pay us a visit:


No. 1: Athens Technopolis Jazz Festival- 6 days, free entrance, 40.000 visitors, full of live bands and jazz sets… need we say more?


No. 2: Summer is officially here and it's going to be hot!… time for t-shirts at night, evening walks, meeting up with friends, sipping on refreshing cocktails and maybe even indulging in a little shopping spree.


No. 3: 130+ stands of locally made & independently designed products from small to medium sized businesses… and 20+ of some of Athen's finest DJs spinning tunes back to back all week long!


No. 4: MEGA MEET MARKET MARATHON!!!


No. 5: Support your local economy. Keep it local! Keep it Greek!


Opening Hours


Tuesday 23/05 - Friday 26/05 from 18:00 - 00:00
Saturday 27/05 & Sunday 28/05 from 13:00 - 00:00


For the Kids
Sunday 17.00-18.30, Ages 7-12 years old
Imaginary Rooms

Doodling Workshop - With the unique & simple tools of a black marker, paper and our spontaneity, we learn what a creative mistake is as we explore the boundaries of our creativity and discover character design.

Graffiti Workshop. How many drafts should a graffiti designer prepare before he paints a wall? Basic typography graffiti for kids who know that art, play and education are synonymous.
LOCATION
EVENT INFO
When

:

23 May 2017 - 28 May 2017

Where

:

Technolopolis: Machine-works Venue, Machine-works Courtyard & Apothiki Venue

Title:

The Meet Market With The 17th Athens Technopolis Jazz Festival

Email:

info.meetmarket@gmail.com

Contact Number:

210 36 24 707

Website:

www.themeetmarket.gr/en/