International Jazz Music Day Celebration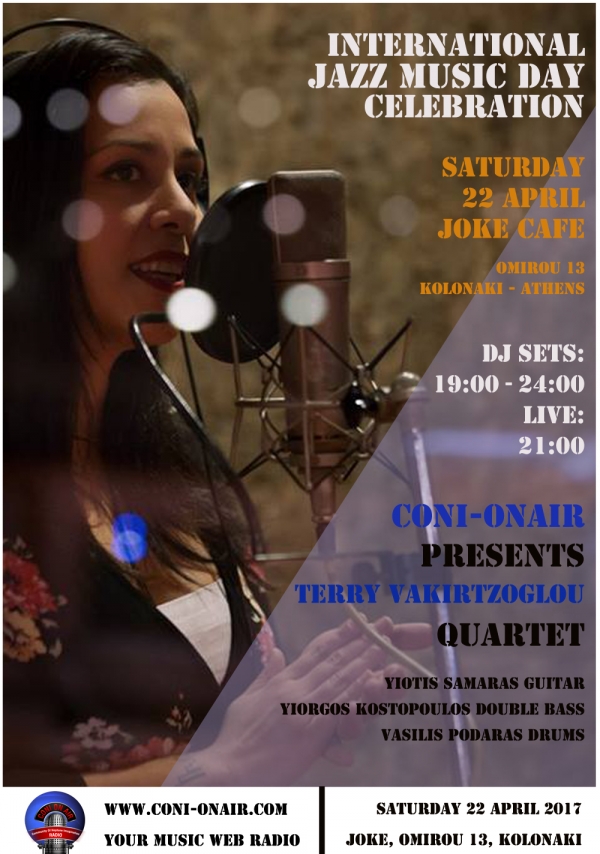 Louis Armostrong once said, 'If you have to ask what jazz is, you'll never know.'
On Saturday, 22nd of April g
et ready for a celebration and journey full of beloved jazz songs!
With regards to the International Jazz Day, internet radio Coni-OnAir station invites us to celebrate a live party marathon that will take us to the most historic dance floors of America.


Three great music producers of Omiros/Breakfast At Neptune, Dionisis Dimos/Souldennis Time, and Vassilis Diakakis/Sonic Whispers, and jazz vocalist Terry Vakirtzoglou along with some of the best representatives of the jazz scene, will try to articulate the emotions that only jazz music can give you!

The event starts at 19:00.



LOCATION