CineDoc Kids ~ 2nd International Festival Of Children & Youth Cinema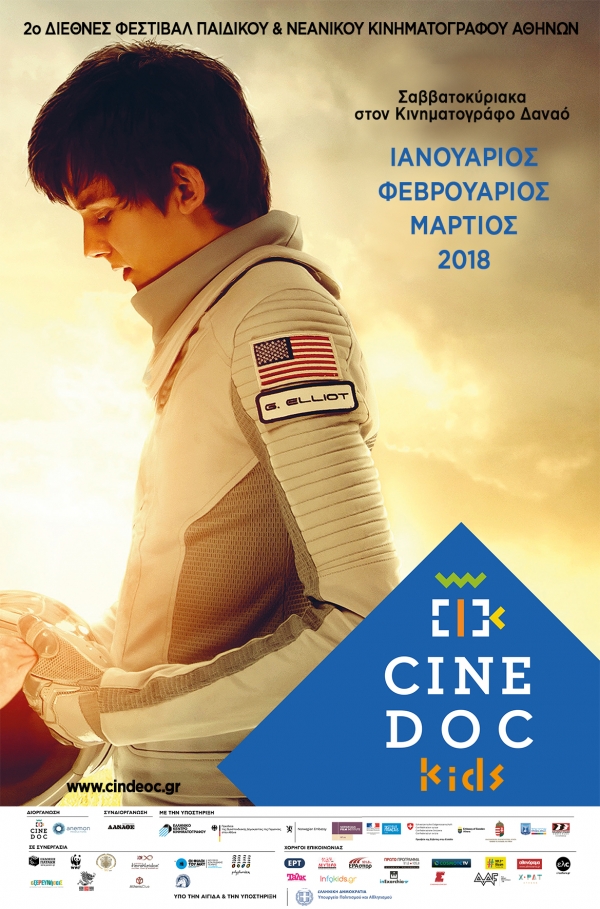 On Saturday, January 20, the CineDoc Kids Festival will be running for the second consecutive year at Danaos cinema with stories depicting life through the eyes of children and teenagers.


CineDoc Kids will be renewing their appoitment with the Athenian audience every Weekend at 3:30 pm, until 4 March, with fiction films and documentaries that travel from the North Arctic to India and from the Swiss Alps to Mars!
The festival will be presenting first time movies like "Sing" that won an Oscar for best short film, a Norwegian adveture film called Operation Arctic (Operasjon Arktis, 2014), and a Dutch comedy, Little Gangster, composing a mosaic of stories that will inspire the young audience.
Watch the Festival's trailer
HERE
!
Schedule of Screenings:
Saturday, Janurary 20: Operation Arctic
Sunday, Janurary 21:
Singing With Angry Bird

Saturday, January 27:
Little Gangster
Sunday, Janurary 28:
The Space Between us
Saturday, February 3: Haidi
Sunday, February 4: Fanny's Journey
Satuday, February 10: Sing, Ninnoc & Volte
Sunday, February 11: Dragon Girls
Satuday, February 24: Brothers
Sunday, February 25: Room 213
Saturday, March 3: Les Salsons
Sunday, March 4 - Mountain Miracle: An unexpected Friendship
The Festival's full schedule is available in Greek
HERE
!
EVENT INFO
When

:

20 Jan 2018 - 04 Mar 2018

Time

:

15:30 - 00:00

Where

:

Danaos Cinema - Kifissias Avenue 109 (Panormou Metro Station)

Price

:

6 € (kids up to 12 years old, 5 €)

Title:

CineDoc Kids ~ 2nd International Festival Of Children & Youth Cinema

Email:

info@cinedoc.gr

Contact Number:

210 7211073

Website:

www.cinedoc.gr