Zythognosia 2018 ~ Athens Craft Beer Expo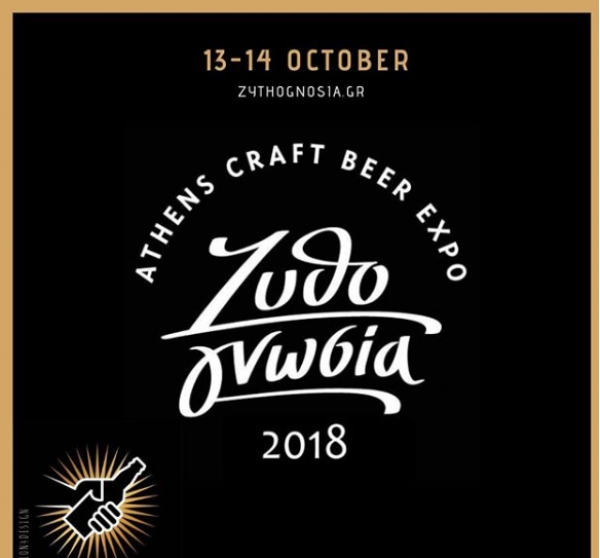 "Zythognosia", the only exhibition in Greece showcasing exclusively microbreweries and premium beers, is scheduled to take place on the weekend of the 13 th and 14 th October 2018 in downtown Athens.

The name "Zythognosia" is composed of two Greek words: "Zythos" meaning beer and "Gnosis" meaning knowledge; Zythognosia, therefore, reflects knowledge and appreciation of beer, a fitting name for this event whose goal is to attract consumers who want to educate
themselves about beer.

Breweries and microbreweries from all over Greece as well as importers of premium quality beers will be exhibiting at Zythognosia this year.

Visitors are given a tasting glass at the entrance of the show and are free to wander from brewery to brewery tasting their beers and talking with
their brewmasters at no extra charge. Entry to the exhibition costs 12€ and is valid for the two days. The venue is Zappeion Megaron, a historic building only a few minutes walk from Constitution Square.

Zythognosia is a reflection of the rapidly changing Greek beer market as the country catches up with the world craft beer phenomenon. Already
there are close to 25 microbreweries in operation on well-known Greek islands such as Corfu, Cephalonia, Evia, Crete, Tinos, Mykonos, Santorini and Chios. The total number of Greek microbreweries is estimated at about 55.

This year's guest brewery from abroad is the "Dry and Bitter Brewery" from Denmark who will be presenting beers specially brewed for Zythognosia. The show is also hosting the "Po'Boys" food truck from Athens, with finger lickin' delicacies from New Orleans as well as the pop-up coffee shop "The Underdog" with exceptional hand roasted coffees.



EVENT INFO
When

:

13 Oct 2018 - 14 Oct 2018

Time

:

12:00 - 21:00

Where

:

Zappeion Megaron

Price

:

12 euros

Title:

Zythognosia 2018 ~ Athens Craft Beer Expo

Email:

info@vinetum.gr

Contact Number:

2107660560

Website:

www.zythognosia.gr