Red Night ~ Festive Weekend In Glyfada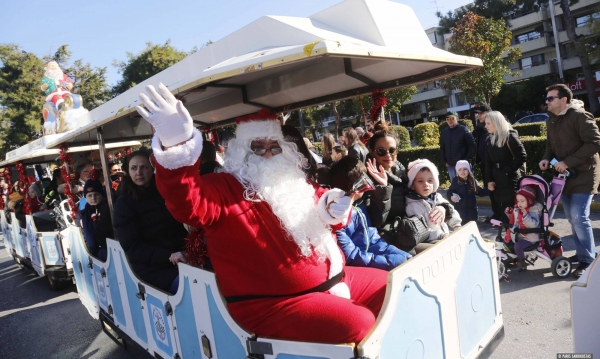 The time for "Red Night" (Kokkini Nixta) has arrived! A great Christmas celebration, held for the third consecutive year!

A joint initiative by the Municipality of Glyfada and the Glyfada Trade Association starting Saturday, December 16 at the beginning of the festive season, from 3 pm to 10 pm, while the shops will be open until 8 pm. On Sunday, December 17, "Red Sunday" will take place in Ano Glyfada (Terpsithea - Agios Tryfonas) from 12 noon to 6 in the afternoon.


A spectacular Christmas show with live concerts, a drum parade, horse carriages, the Philharmonic and the Choir of the Municipality of Glyfada singing Christmas melodie and a train full of Santa Clauses passing through all the neighborhoods.

There will also be clowns, jugglers, treats, christmas wine and dozens more surprises - free for everyone! At Katraki Square, Dreamland will have been set up with Santa Claus's house and a Carousel! The events will take place throughout the market of Glyfada, on the sidewalks in front of the shops, until late in the evening.


Three great concerts will give a distinctive musical color to the events. On Saturday at Esperidon Square at 5:30 pm. Elli Kokkinou will be singing and at 7 pm at Lazaraki & Lambraki street, Christos Holidis. On Sunday at 13:30, at Ag. Tryphonas the third big concert will be feauturing Otherview.
EVENT INFO
When

:

16 Dec 2017 - 17 Dec 2017

Where

:

Glyfada, Athens

Title:

Red Night ~ Festive Weekend In Glyfada