Christmas Tree Lighting In Syntagma Square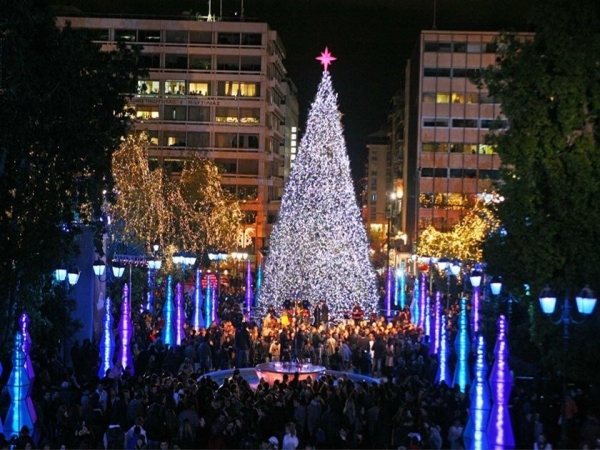 Christmas in Athens is modern and artistic with an emphasis given on culture, theater and music. Every year the City of Athens organizes a complete series of events. The celebration is spread in many parts of the city, in municipal apartments, squares and neighborhoods. All citizens - and especially children - have the opportunity to feel the festive atmosphere near them wherever they may live.


The city is adorned and transformed waiting for residents and visitors to join for a unique celebration. Syntagma Square, the National Garden and the Squares of Athens are just some of the places where you will have the opportunity to celebrate Christmas and New Year's Eve.


Syntagma Square is at the heart of the city's Christmas scene giving it an impressive festive image.


Join us today in the heart of the city's Christmas scene to kick off the holiday season with the lightining of the Christmas tree!
EVENT INFO
When

:

12 Dec 2017

Time

:

19:00 - 19:00

Where

:

Syntagma Square, Athens

Title:

Christmas Tree Lighting In Syntagma Square